---

| | |
| --- | --- |
| Title: | |
| Genre: | |
| Developer: | |
| Publisher: | |
| Release Date: | |
| On Wikipedia: | |
After snapping out of a trance that had me into Bloons TD 6 for a full month, and another go at Factorio (vanilla, and giving up after I realized that my factory design would be tied up for a long time as I was facing a major red circuit shortage just before the "Yellow Science" phase), I discovered that like Bugdom and Power Pete, "Jorio" had also ported Otto Matic. Otto Matic follows a similar formula to Bugdom with some changes. Perhaps I'm just jaded but it feels mechanically similar, open metal crates (instead of walnuts), enemies have almost the same physics, you rescue humans (instead of ladybugs), there's even an analogue to the rolling feature of Bugdom as you can power through gates. QoI issues have been improved, Otto doesn't tend to continuously move like Rollie the pillbug did, and the graphics resemble a PS2 game rather than the (slightly improved from) Nintendo 64-like graphics Bugdom had.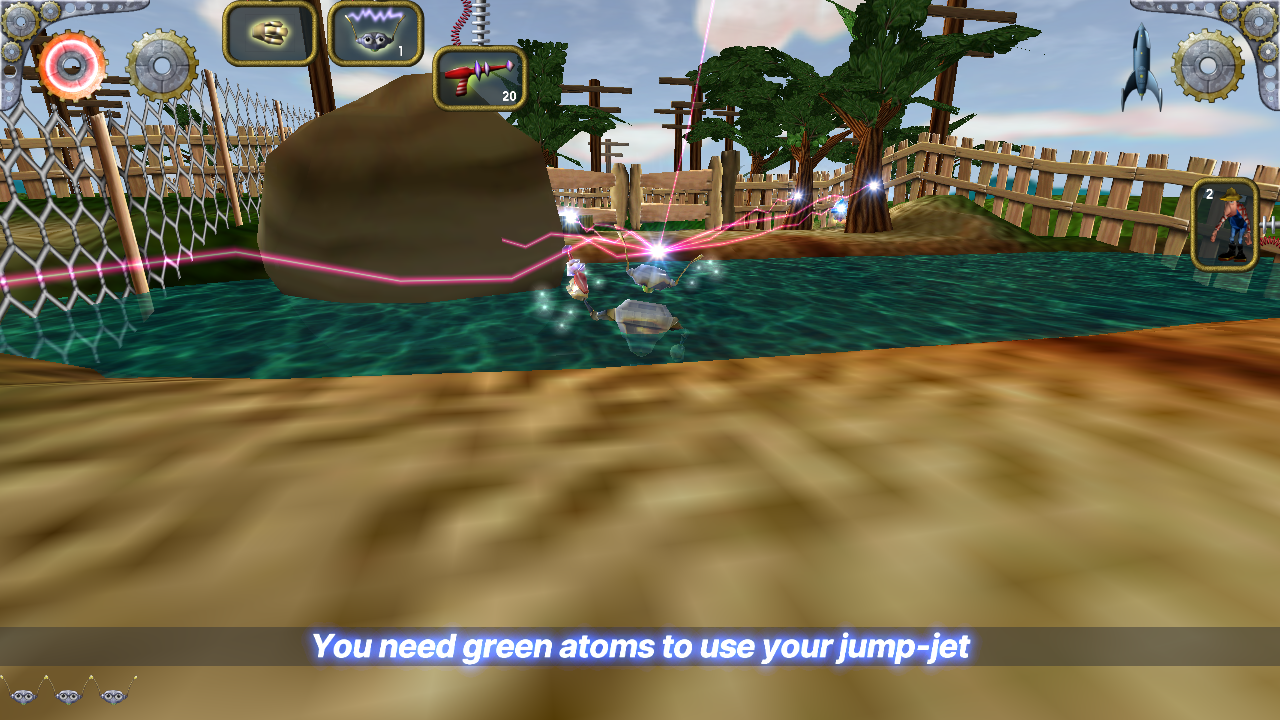 Sounds like a winner, right? I mean, I liked both Bugdom and Power Pete. They were weak in parts but overall a solid experience...but Otto Matic is not that solid. Part of the problem is the way Otto controls. You can't expect much in the way of a story from a game like this: the manual gives a brief description that the Brain Aliens have come to Earth and Otto Matic is part of the "Otto Matics, robots who police the galaxy in the name of all that is good and decent." Otto's special tactics include punching and jumping, as well as a clumsy "jump-jet", yet can't handle water at all. Just one step means Otto shorts out and dies. Some super-robot. Even my cheap sports watch I wore around the same era I first played the game could be thrown in a swimming pool and be perfectly fine. Anyway, I had first played Otto Matic in a demo version about 15-20 years ago and it was nostalgic, I suppose, but one of the first things I noticed after this long absence from playing it was that it's best played with a controller, as controlling a third-person character in 3D is always going to be an exercise in frustration as you can never go quite where you want. This is a problem because it was designed for computers, not consoles, and thus there is not an excuse for that. But that's not the reason it gets the final review it does. When I played the demo many years ago, the first level didn't seem so bad. It is far more linear than Pangea's other games and the constantly disappearing humans gives it a sense of urgency that was unusual compared to Power Pete and Bugdom, but it's only the first level and the later levels should be more interesting...or so I thought.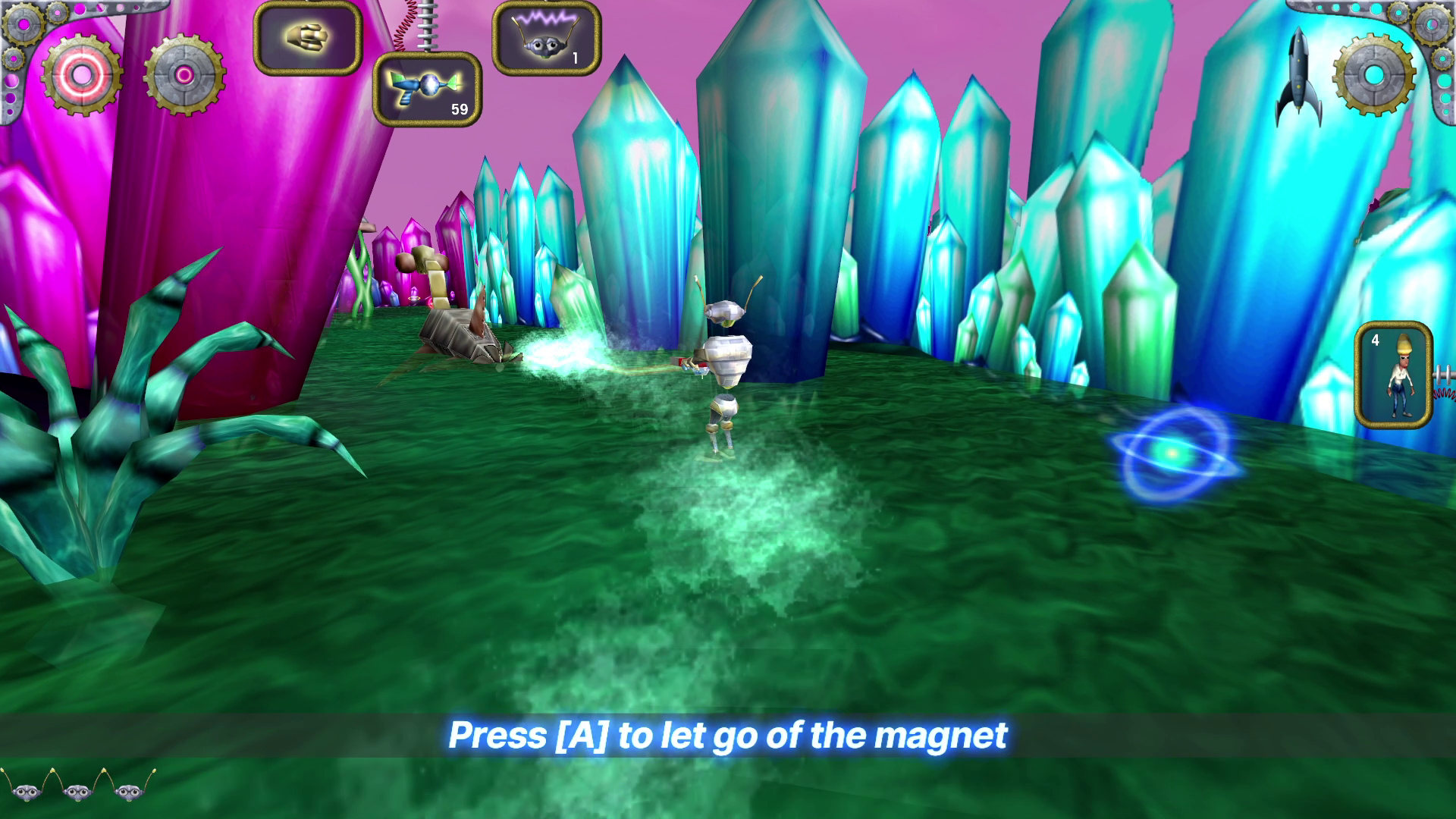 Early on in the second level, however, you find a metal machine that you ride through a small river. Touch any obstacle, however, even what looks like a harmless plant, and Otto shatters like glass. This is made all the worst by the camera not re-adjusting to give you a better view of your surroundings.
Sure, I suppose you could cheat and skip the level, but that's not how it's meant to be played (it's not like Lemmings where there's no penalty)...and there's nothing that really redeems Otto Matic. There's some new weapons to grab and worlds to explore, but the music isn't memorable, and we discussed the "story" earlier. Your reward for beating the game is little more than this.
The bad rating of Otto Matic I almost feel bad for. It's not a "bad game, stay away", I just didn't like it myself. It has an excellent and faithful porting job, and I still recommend checking it out. (This is an expanded/slightly edited version of the original review from 2021).
FINAL RATING: