Film Alley
1600 Chestnut Street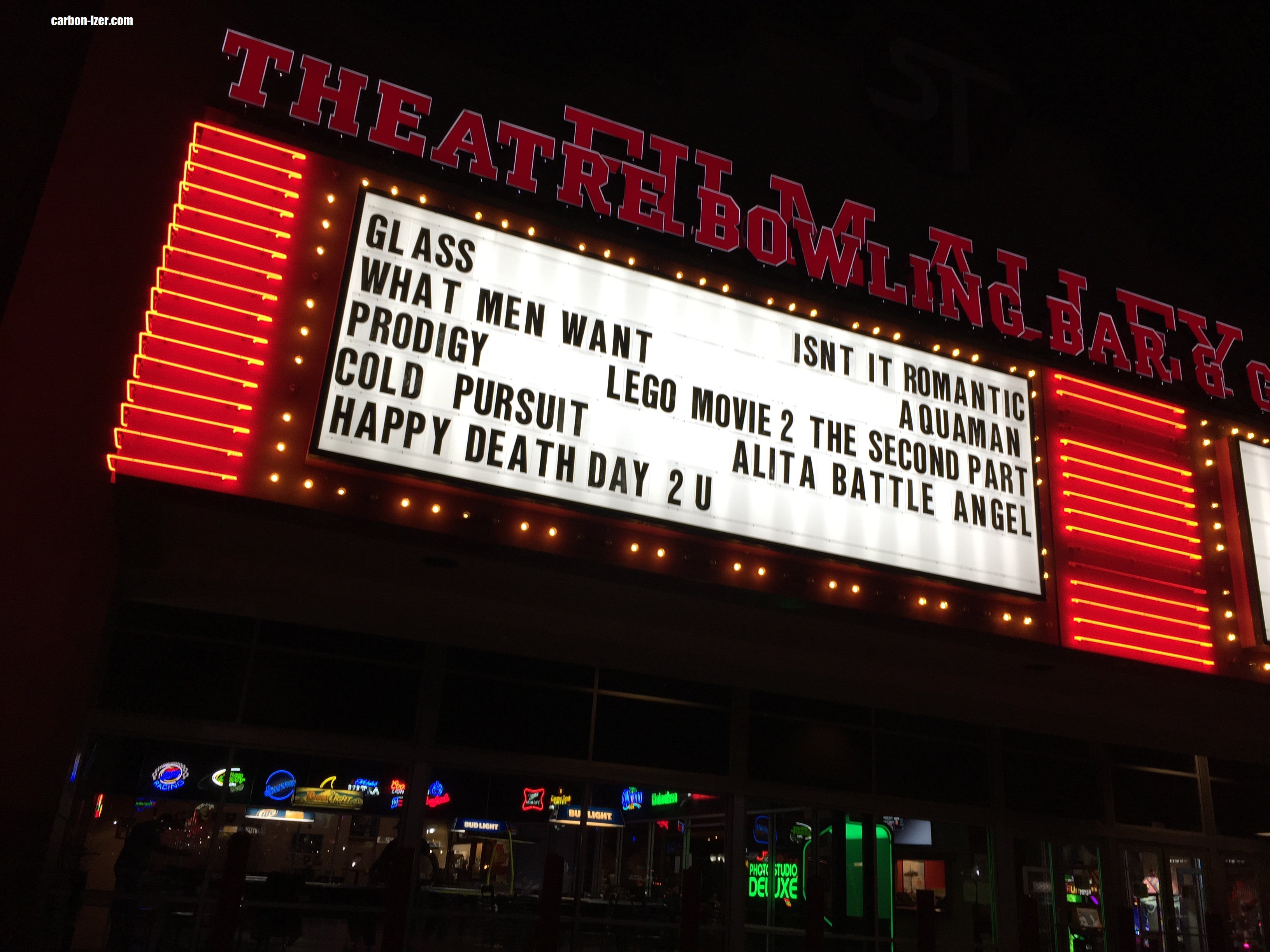 Night picture by site author, February 2019
The opening of what was originally called Chestnut Square, named after the street it was on (Highway 21 toward Bryan became Chestnut Street heading into downtown Bastrop) happened sometime around fall 2003.
My parents seemed impressed at the time that a big movie theater was opening in such a small town like Bastrop, and from what was nothing in August 2002 became a mostly complete movie theater by August 2003, and by the following year had been open for almost a full year. It was small, much smaller than the movie theaters back home, and even smaller than that due to the fact that was combined with an arcade and bowling alley. Pictures of Chestnut Square in its original form can be seen here.
In July 2011, despite all the new construction in the Bastrop area, Chestnut Square announced it would be closing after July 4th. Just over a year later, it reopened under new ownership, known as Lost Pines 8, though the four screens were not actually completed until later that year.
As Schulman Theatres, the owner of the Bastrop movie theater, had traditionally only operated regular movie theaters, in Weatherford, Texas, a new theater was built based on the Lost Pines 8 concept called "Film Alley". Unfortunately, I can't find when the Lost Pines 8 was rebranded to Film Alley, but evidence leads me to believe it was 2018.
---
Return to the Main Page
|
Email
---