Willowbrook Mall
I don't have a lot of nostalgia for Willowbrook Mall, I only officially visited once in early 2017 to get an iPhone screen repaired. Between a few sources (Wikipedia as of 03/09/21, West Houston Archives, though it has some inaccuracies regarding the anchors, and newspaper searching), the mall opened in 1981 with Sears, Foley's, Joske's, and Montgomery Ward, with the owner and developer being Homart Development Company (a Sears subsidiary). Homart's malls all contained a Sears as an anchor from the start (naturally), and in addition to developing Willowbrook Mall, Homart's malls in Houston all were named "_________brook", with Deerbrook Mall and Baybrook Mall being built around the same time. Two other "_________brook" malls never got off the ground (Meadowbrook Mall in Katy and Pinebrook Mall in Conroe).
In 1984, a fifth department store, Macy's, opened (when it was a much more upscale department store than today), and in 1992, a sixth department store, JCPenney, opened. By this time, Joske's had become Dillard's as part of a 1987 buyout. In 1997, Dillard's vacated their spot when Macy's sold their local stores to Dillard's (except for The Galleria store), with Lord & Taylor replaced the original Dillard's in 1998.
By 2001, Dillard's had renovated and expanded the original Macy's facade, but Montgomery Ward closed and became a second Foley's (Foley's Furniture Galleries & Men's Store). Around January 2004, Lord & Taylor (the original Joske's/Dillard's) closed, and the building was torn down in 2007. Foley's converted to Macy's in 2006, and in fall 2014, Nordstrom Rack opened at the former Lord & Taylor site. The 38,000 square feet store (one floor) was significantly smaller than the store it replaced. Adjacent to it (not connected to the main mall) was a Bar Louie, but it closed in January 2020. In October 2016, a Dick's Sporting Goods opened in new construction adjacent to the food court (bringing the mall to seven anchors, even if Nordstrom Rack and Dick's were both smaller) but Sears closed in early 2020 soon after the pandemic kicked off.
So here's a bit regarding my 2017 (2/3/17) visit. I entered through the Sears, which was photographed on Mike's blog in fall 2020 as it did duty as a seasonal Halloween store. It certainly looked much nicer than my local Sears store and others I had seen, even the Sears Portrait Studio had reopened under Picture People ownership (the old associate of SPS having shut down in bankruptcy a few years prior). However, in looking back through my pictures, it turns out that I took no pictures of the mall at all (not even the directory), just one of the Sears and its inside.
A much better view of the mall could be found at Houston Historic Retail.
Might as well share what I have, though...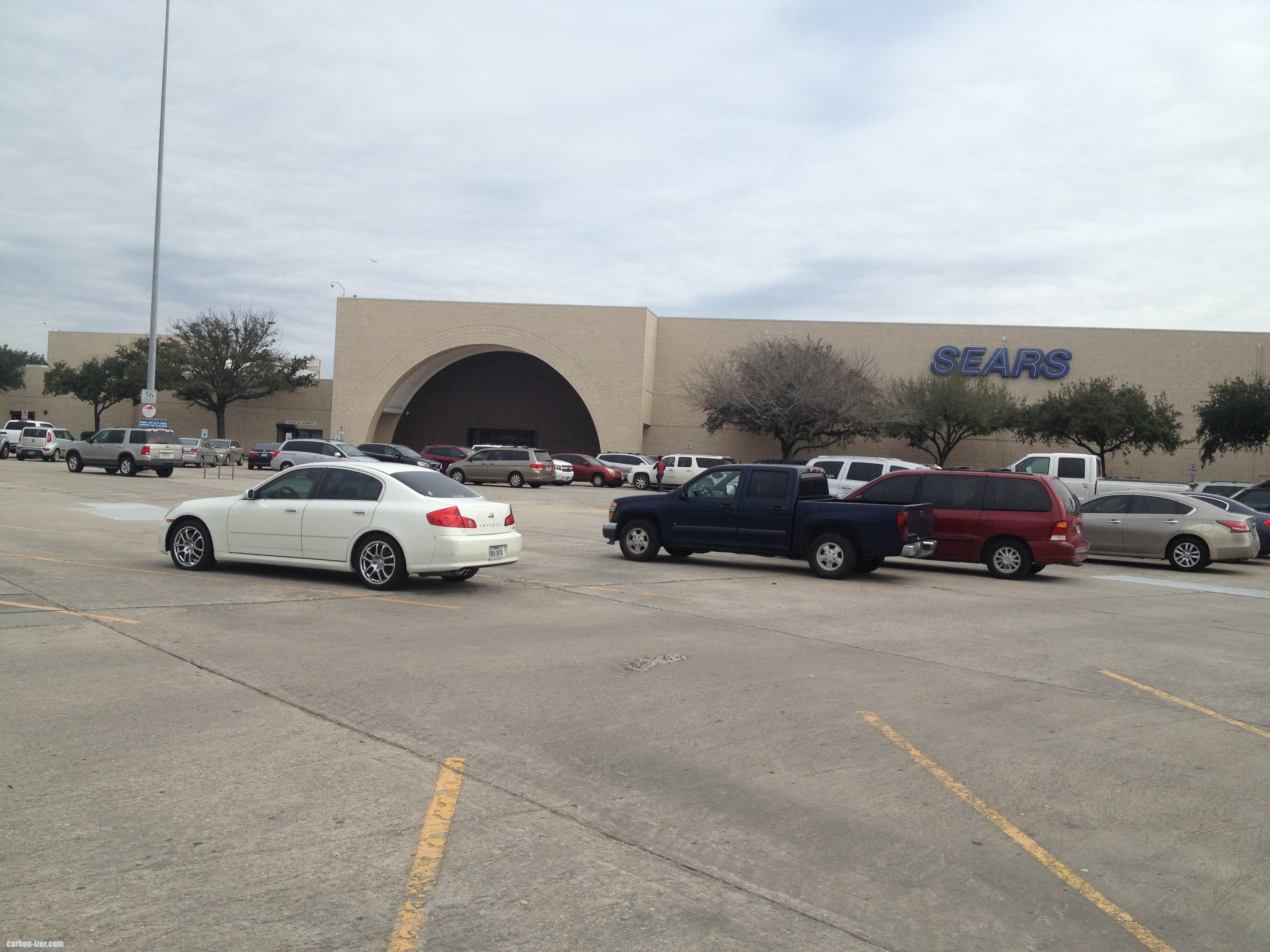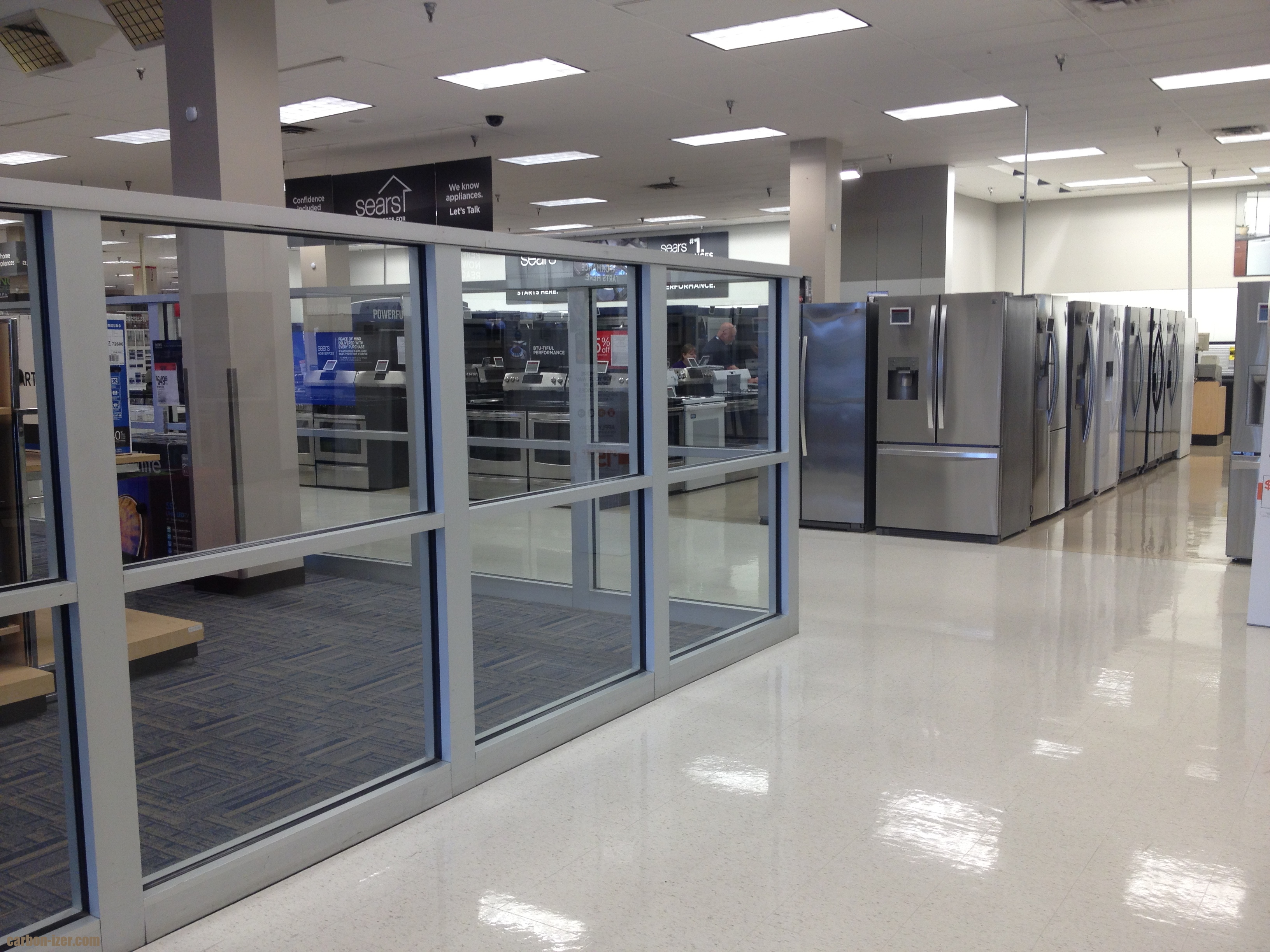 The mall is not related to Willowbrook Mall of the New Jersey, which this Labelscar post discusses (and introduced me to Fountains of Wayne as a band too, as a bonus).
Return to the Houston page
|
Email
---
Copyright 2020 Carbon-izer.com, this site is not affiliated with any businesses listed here.