THE WRIGHT PLACE FOOD COURT
I'm always on the lookout for original items that certain McDonald's restaurants had (there are a few historic examples I can think of), even in the 1990s and early 2000s, and in many ways, The Wright Place Food Court, located inside of the National Air and Space Museum in Washington, DC, was one of those restaurants. It was located in a food court area that had three other concepts, Donatos Pizzeria, Boston Market, and an original concept called Mezza Café. Interestingly, both Donatos and Boston Market had been owned by McDonald's at one time, though they have since been divested.
The most interesting part of this menu is not only a "Smithsonian Kids Meal" in lieu of the traditional Happy Meal (possibly an educational toy in lieu of whatever movie promotion the regular Happy Meals had), but also an expanded "McTreat Spot", which featured "Apple Pie a la Mode" (McDonald's Apple Pie with a bit of soft serve) and "Flavor Burst Ice Cream". This was just syrups that were poured onto the ice cream. In the original document, when I was there, I scribbled down the flavors that were available. There was Butterscotch, "Blue Goo", Bubblegum, Tropical Orange, Strawberry, Butter Pecan, and Raspberry...all of which were exclusive to this location.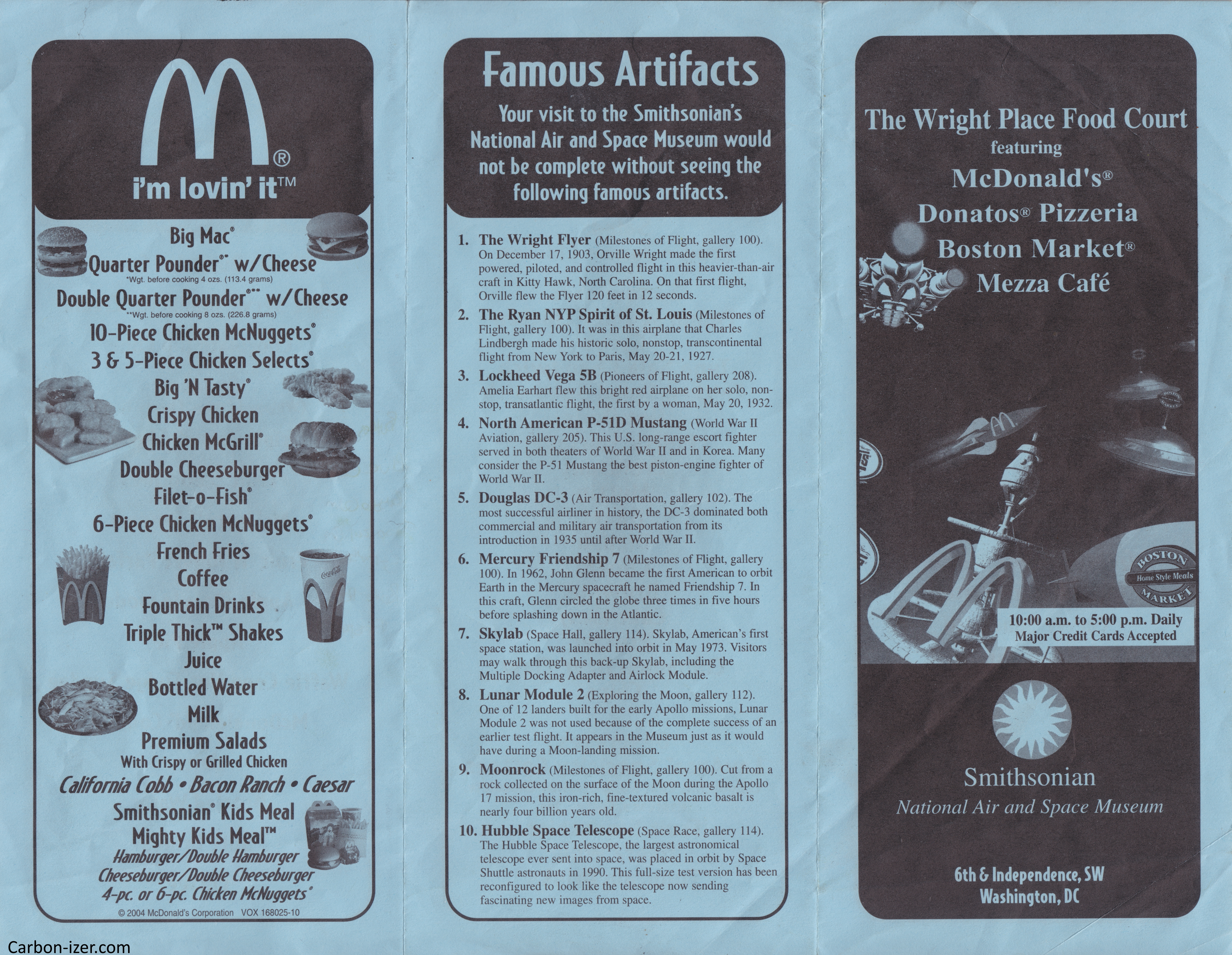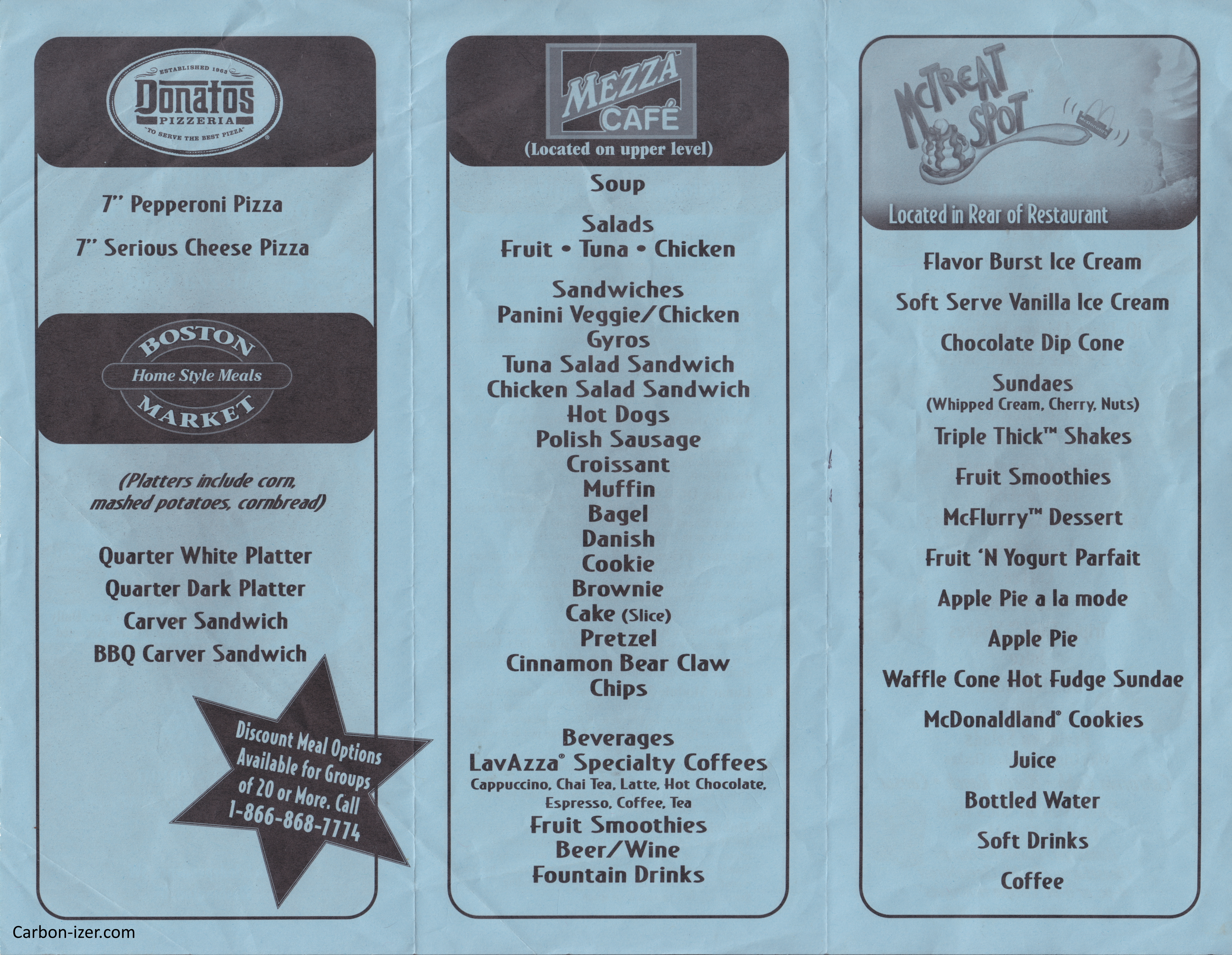 ---
(C) 2022 Carbon-izer.com
Return to Main Page
|
Contact Me