CC's COFFEE HOUSE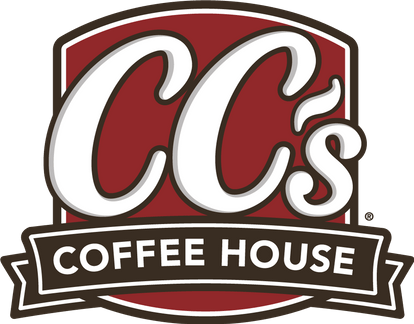 When it comes to what sorts of coffee I like to drink on a regular basis, I'm going to go with Community Coffee (Hotel Blend is my favorite, but it's not available in K-cup form). It could be because I acquired a taste for it somewhere but it's also one of the cheapest coffee brands you can get without sacrificing quality even according to coffee snobs.
In the mid-1990s Community Coffee opened a chain of coffeehouses in southern Louisiana, and in late 1999 expanded to Texas with a store right across from the University of Texas-Austin campus. Additional stores were opened into late 2001 but in 2003 the company pulled the plug on the coffeeshops (they still of course distribute the coffee in grocery stores, and their warehouses are still in the state) after opening locations in Dallas and Austin, almost exclusively in strip malls or in traditional street-side locations...which is a shame, really, and ended up ceding the market to Starbucks for years until Dutch Bros started to hit the state hard.
In previous versions of this sort of thing I would explore what each and every location is today but I'm just going to list the locations. All locations closed in July 2003 except for The Shops at Willow Bend page, which lasted a bit longer.
All "openings" are according to tax records and written in chronological order, they may be slightly off if there was a delay in opening one.
1999 Openings

2348 Guadalupe Street, Austin


2000 Openings

3110 Windsor Road, Austin
3815 Capital of Texas Hwy. Ste. 2-180, Austin
500 N. Lamar Blvd. Ste. 100, Austin
5600 W. Lovers Lane Ste. 111, Austin
420 Grapevine Hwy. Ste. 101, Hurst
6505 West Park Blvd. Ste. 340, Plano
5938 Northwest Hwy., Dallas
6309 Hillcrest Ave., University Park
3725 Belt Line Road, Addison


2001 Openings

777 S. MacArthur Blvd. Ste. 401, Coppell
171 N. Denton Tap Road Ste. 800, Coppell
DENTON TAP RD STE 800 4216 Oak Lawn Avenue, Highland Park*
1008 W. Hebron Parkway, Carrollton
1206 W. 38th Street Ste. 1204B, Austin
6121 W. Park Blvd. (The Shops at Willow Bend), Plano
2435 Kinwest Parkway, Irving
* possible 2000 opening

Logo from CC's Coffee House. All other content is researched/original material.
---
Return to the Main Page | Email
---
Copyright 2022 Carbon-izer.com, this site is not affiliated with any businesses listed here.