In the 1980s, two maps were published showing Texas A&M University with various businesses around it drawn or advertised. These maps were found in Heldenfels Hall (used for a classroom demonstration, despite the fact that the town has changed so radically, and each passing generation of students knows less about the area). Many of the stores and restaurants mentioned here have been covered at Brazos Buildings & Businesses
As I did not have a scanner due to both location and the size of the documents, I had to make do with my camera phone, so the pictures here are unfortunately not of the best shape. Additionally, one of the maps was already cut in half so there was no way to take a good full picture.
This first map is the one that was cut in half and dates back to around 1983, basing it on the placement of Foley's, said to be open fall 1983 (Wilson's is not yet Service Merchandise, which would take over the Baton Rouge-based chain in 1985, and it also lacks JCPenney, which moved to the mall in a new wing that same year). Additionally, this may not be the full map (although no major parts appear to be trimmed off), but it's what I have.
Map 1, Upper Left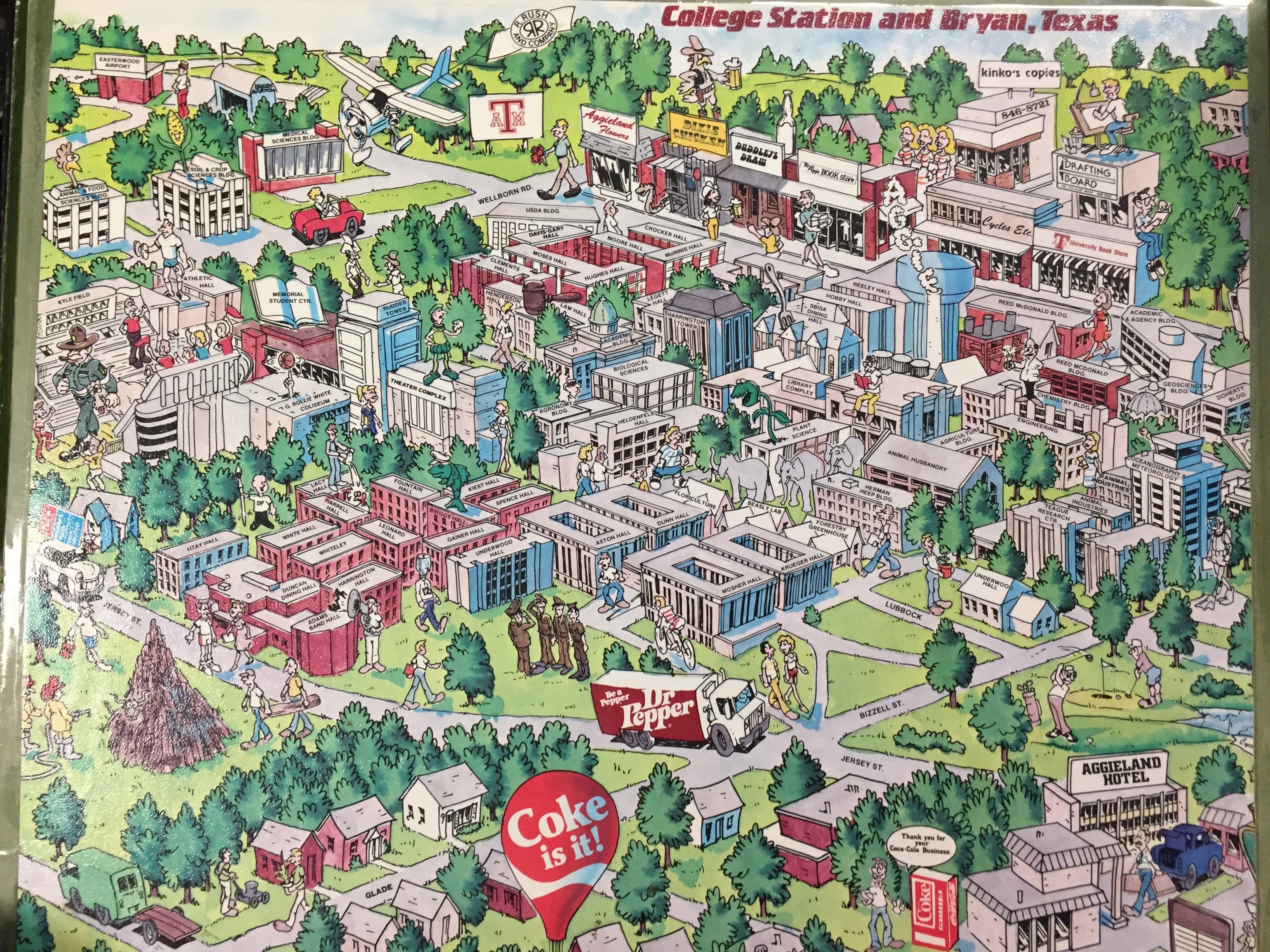 Map 1, Lower Left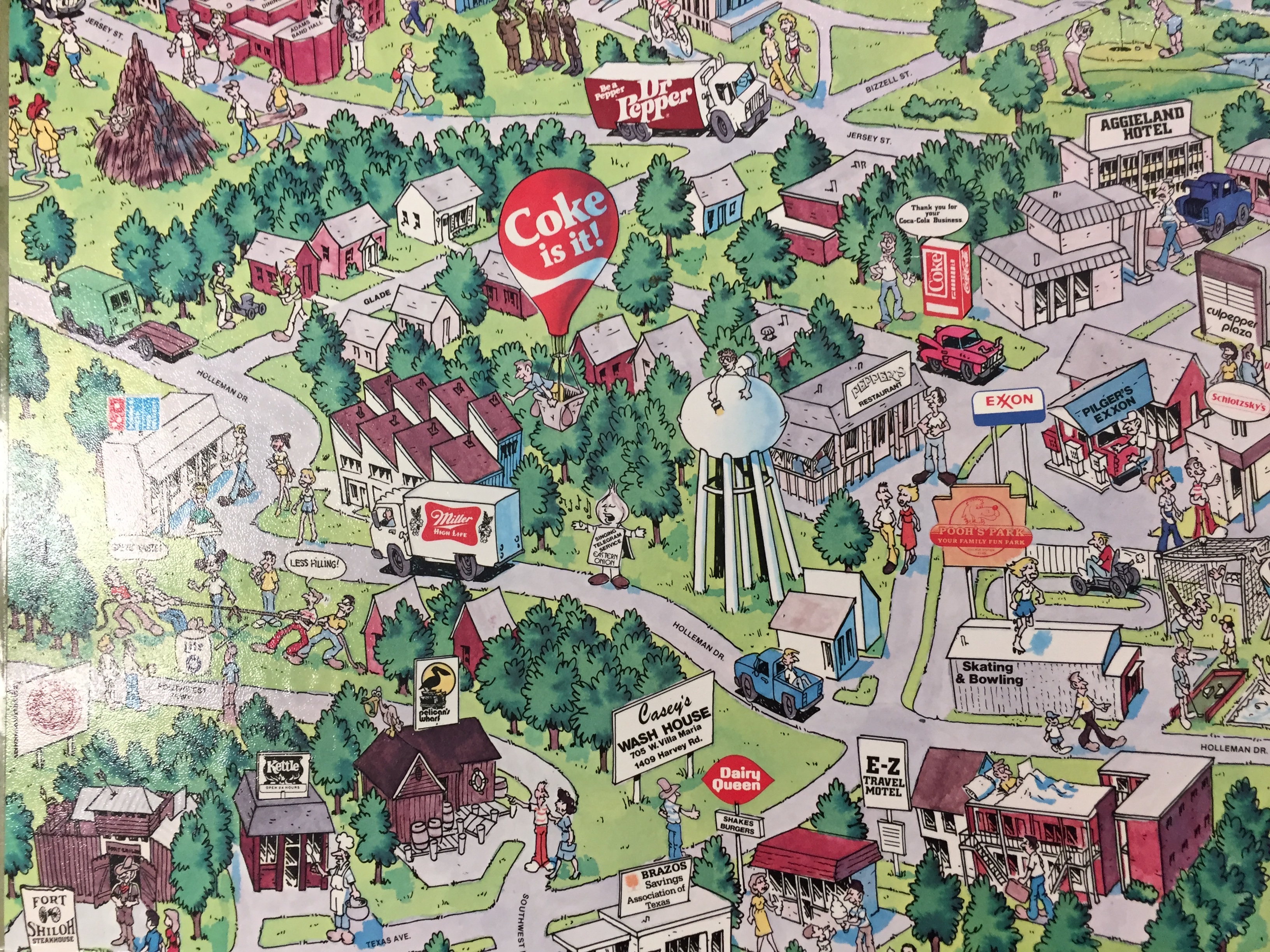 Map 1, Right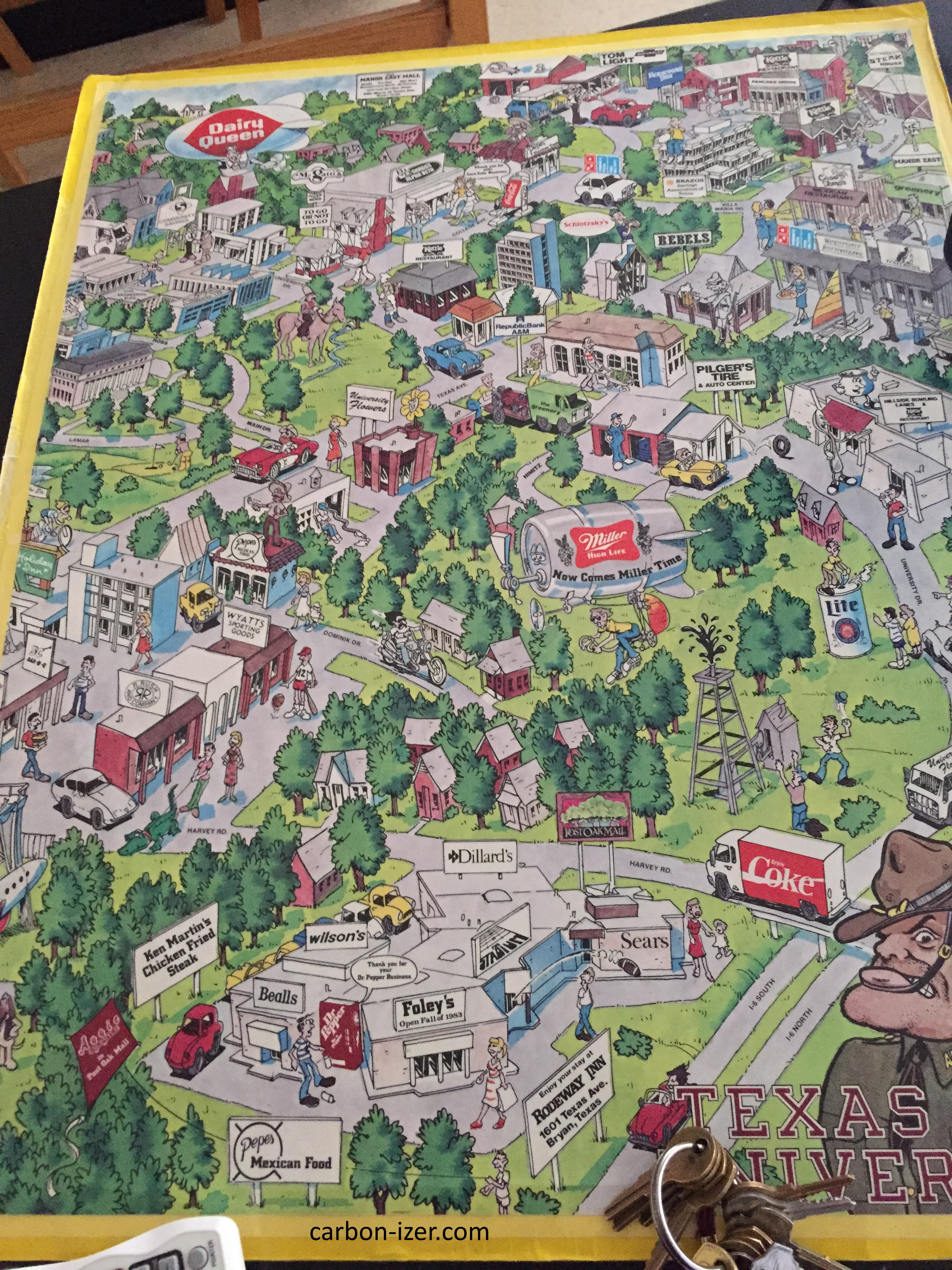 The second map is from Jim Wodark's Camptoons. I emailed him a few years ago (from an email I no longer have, unfortunately) and Camptoons was an early business project of his that produced university campus maps largely paid with advertisements. Despite not having much beyond campus save for some hand-drawn logos roughly placed in relative distance from the campus, it's my favorite of the two.
Map 2, Upper Left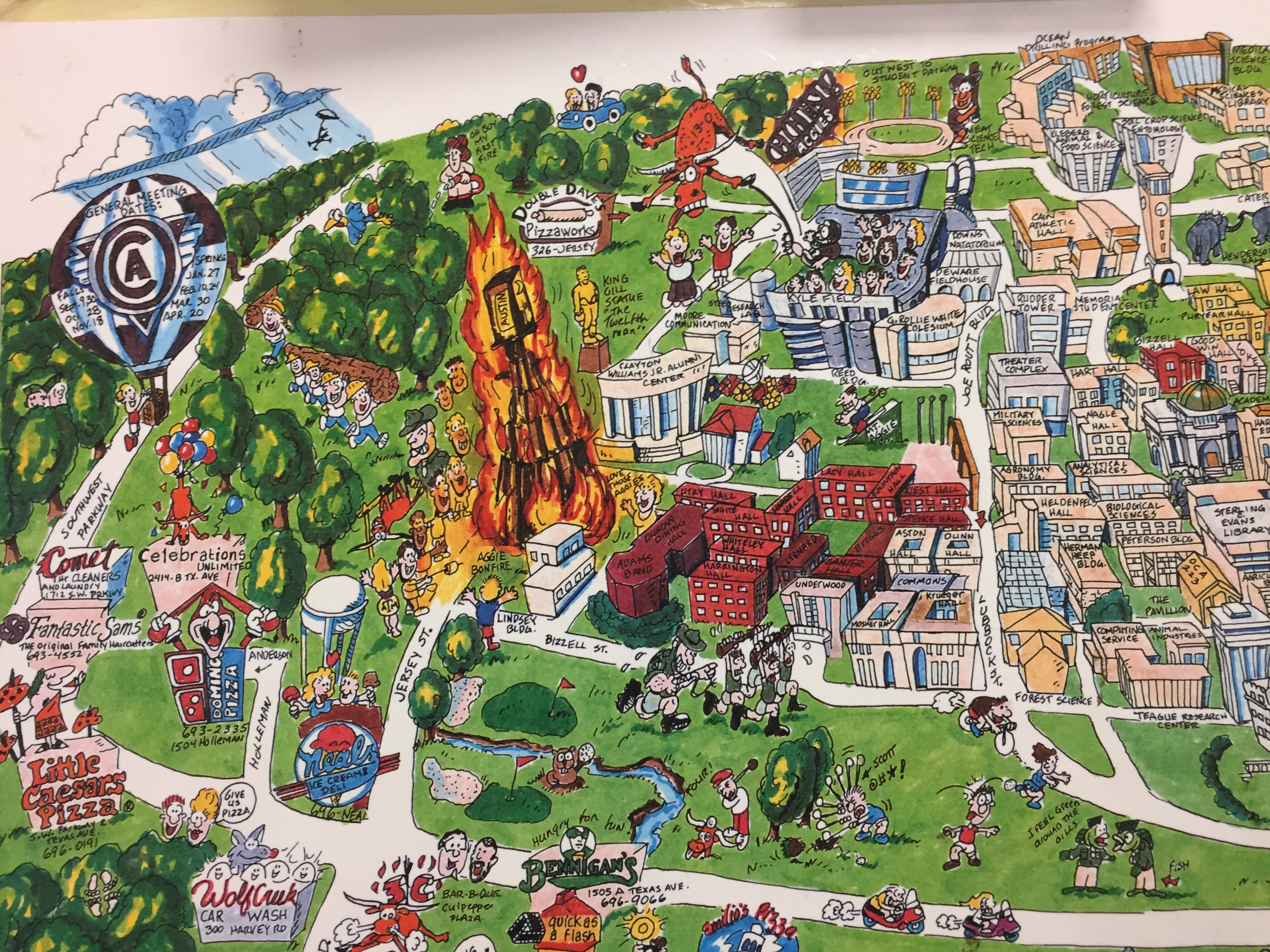 Map 2, Lower Left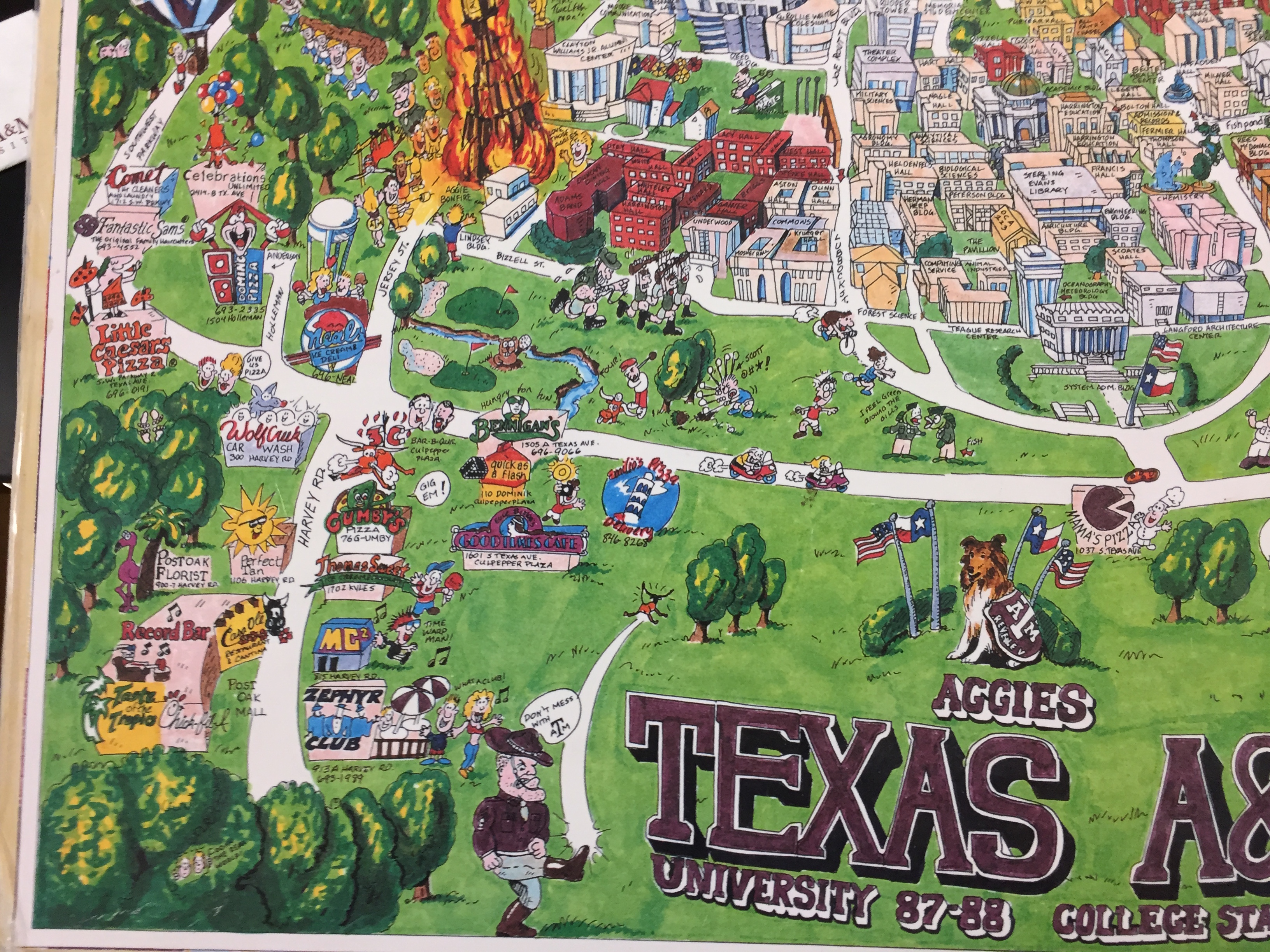 Map 2, Upper Right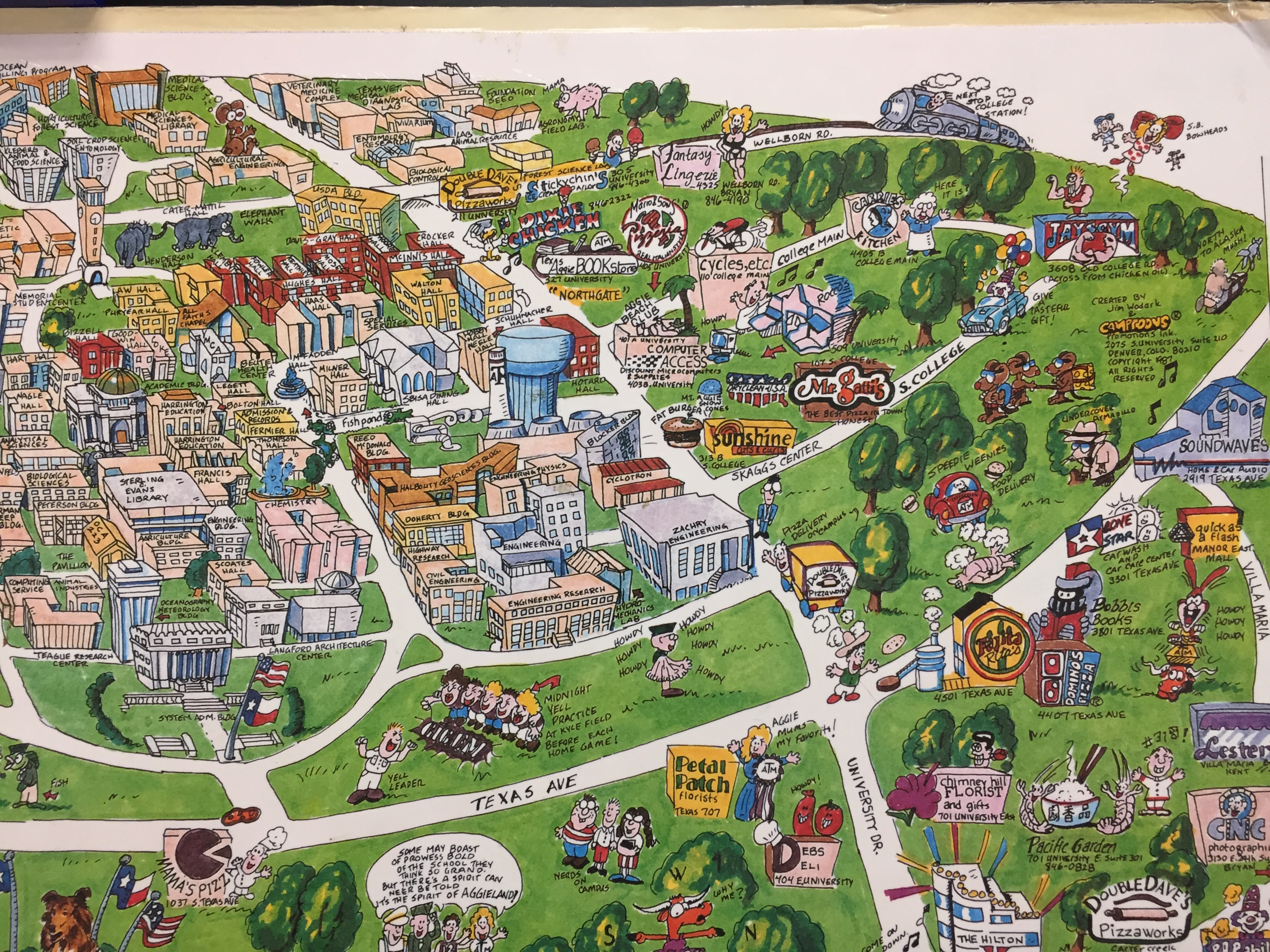 Map 2, Lower Right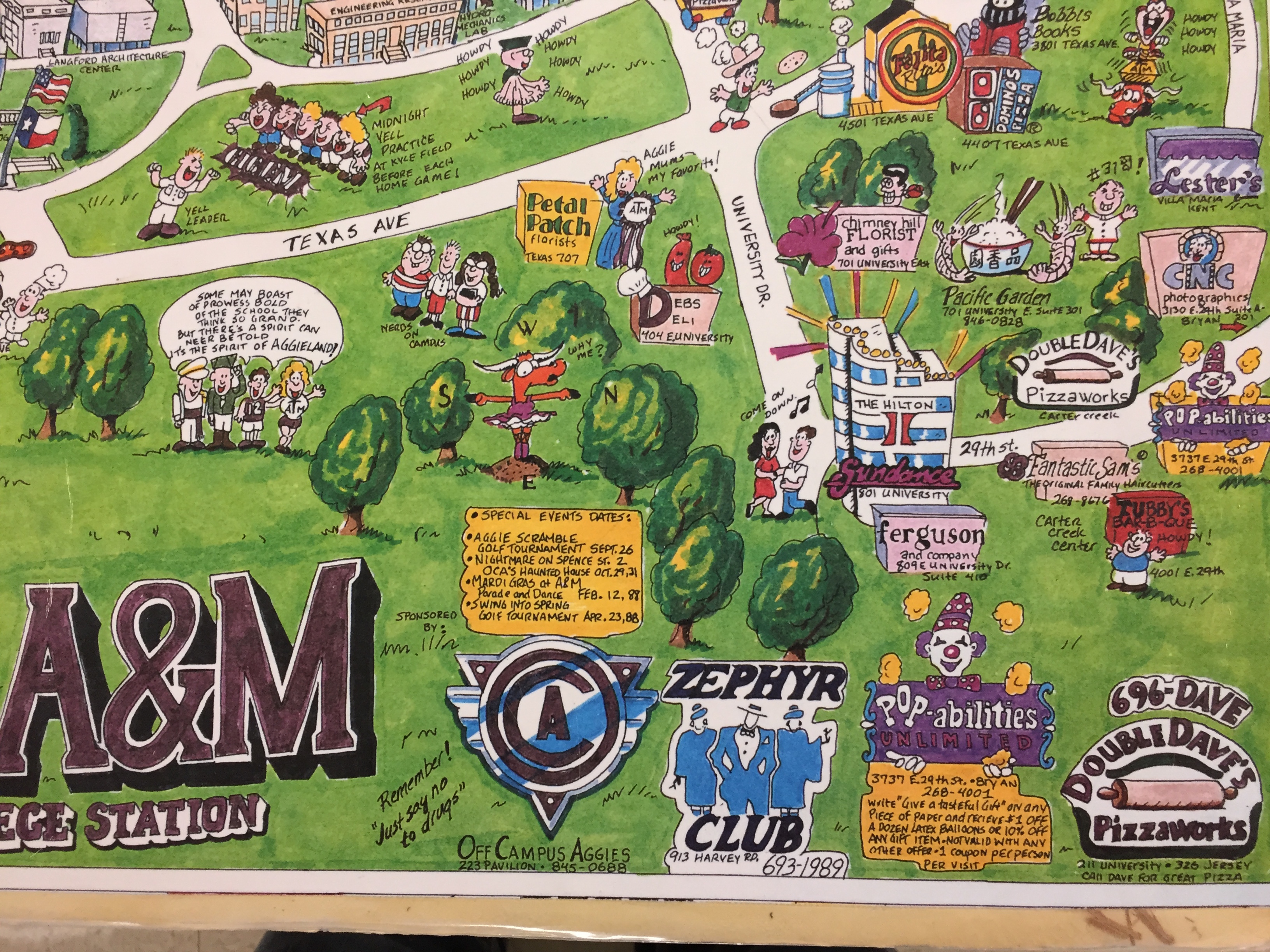 ---
Back | Contact me