Royal Sonesta
2222 West Loop South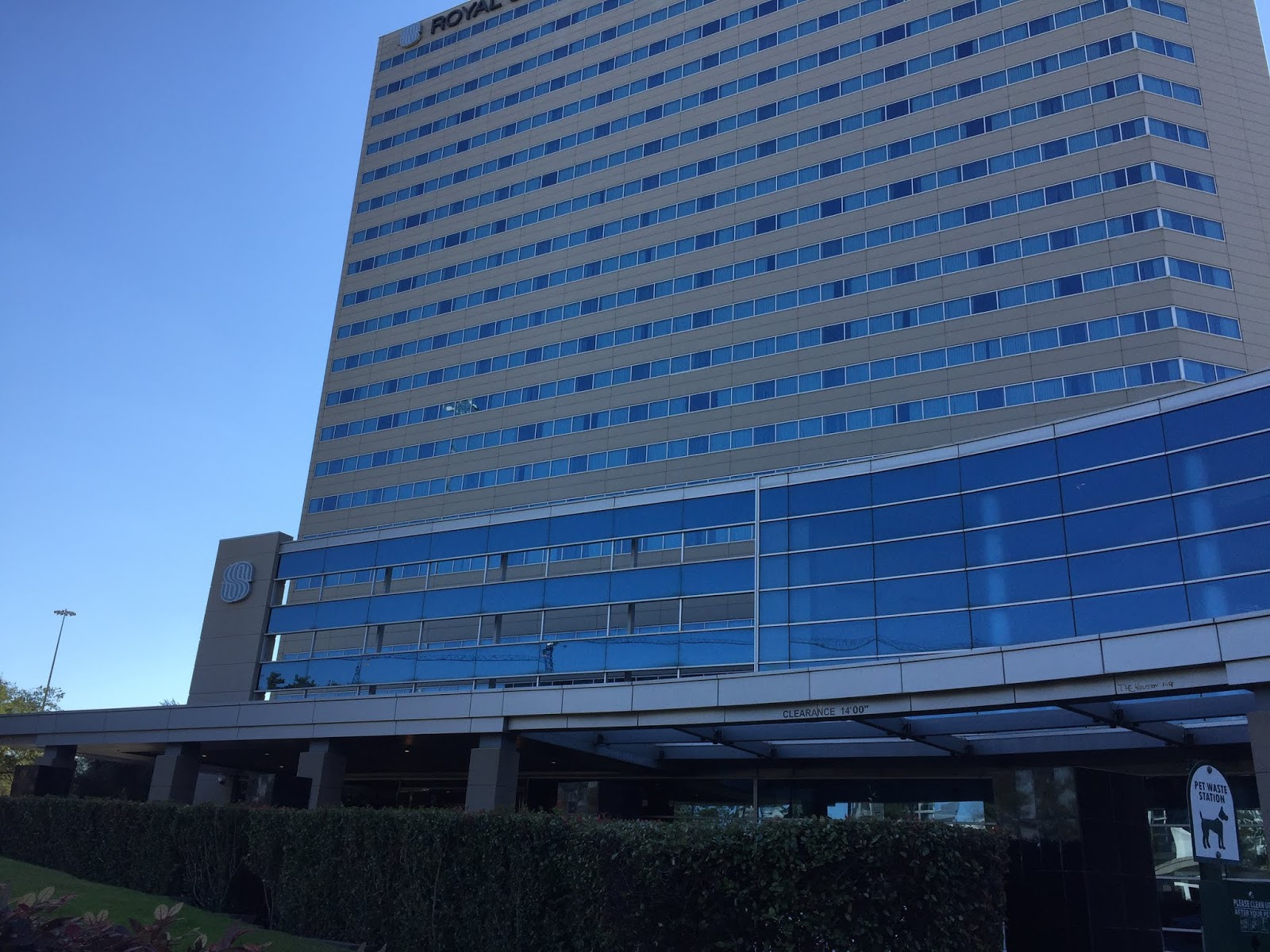 One of the first Crowne Plaza hotels to ever open (known as "Holiday Inn Crowne Plaza" chain-wide until around the mid-1990s), this hotel opened in 1984 (according to my notes--build date recorded as 1983, the first Crowne Plaza opened in 1983, and this hotel was part of the third and fourth in the chain, along with a second location at Park 10 and Highway 6). It stayed a Crowne Plaza for a number of years, but in 1998, Bass plc, the parent group of Holiday Hospitality, bought InterContinental Hotels & Resorts from the Saison Group, and changed the name of Holiday Hospitality to Bass Hotels & Resorts in an effort to diversify away from the Holiday Inn name. There had been an InterContinental in the Galleria area before at 5150 Westheimer, but at the time, there wasn't. In 2001, Six Continents (the name of Bass Hotels & Resorts by that time, and in effect Bass plc itself) began an extensive renovation of the Crowne Plaza in 2001 (from indications, closing the hotel temporarily, the hotel's exterior was likely updated at this time) to convert it to the even more upscale Hotel InterContinental brand, which would open in 2002 after a complete redevelopment (the "to reopen second quarter 2002" in my 2002 Six Continents hotel directory and the extensive construction seen in Google Earth indeed supports that it was closed for a time), and indeed, the footprint nearly doubled in size with the addition of several conference centers and a second parking garage. You can see a floorplan of the first two (non-hotels) here, note that the "Legends Prefuncture Area", Legends Ballroom and the ballroom above, and the Discovery Center are all additions from the 2001-2002 renovation.
In 2012, the owners of the hotel, Hospitality Properties Trust, which had owned the hotel since 2005, acquired the Sonesta Collection, a group of boutique hotels, and switched over the hotel to it and its management group from InterContinental Hotels Group, and changed the name to Royal Sonesta Hotel - Houston Galleria, doing another renovation in 2013. On the top level is a lounge for guests (featuring TVs and snacks, unmanned) and what I assume is the "five-room Presidential Suite" mentioned in the 2002 directory.
Originally published January 17, 2019 at The Houston Files
---
Return to the Main Page
|
Email
---
Copyright 2019 Carbon-izer.com, this site is not affiliated with any businesses listed here.