Marie Callender's on Richmond
5005 Richmond Avenue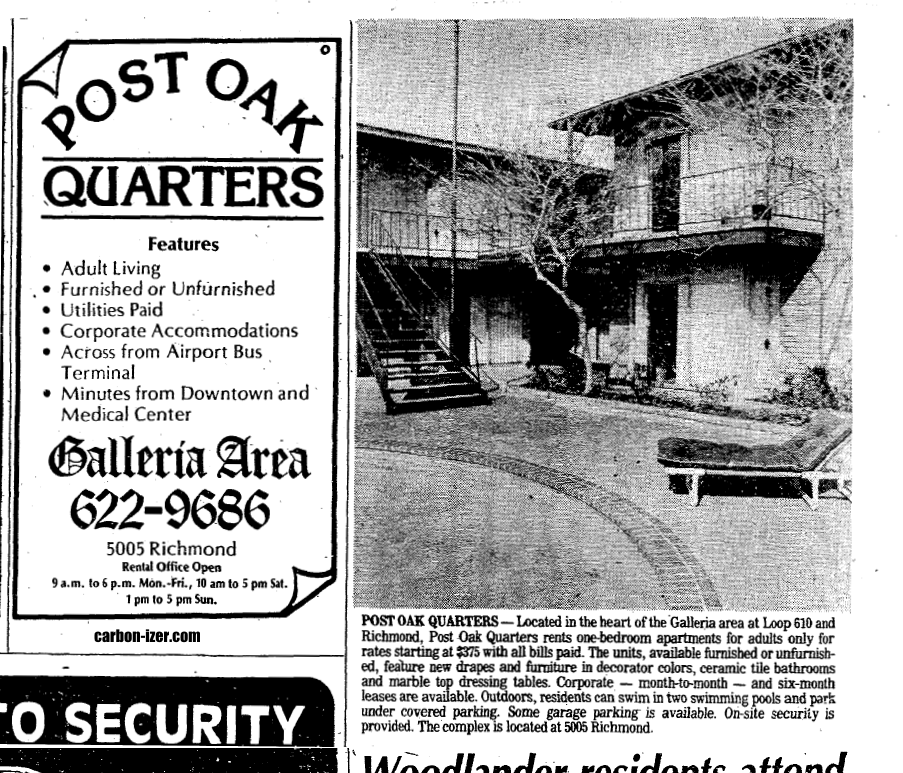 Originally I had only intended to write about Marie Callender's in Waco before I discovered they had Houston locations too. 5005 Richmond was originally the home of The Royal Windsor apartments, which by the early 1980s had transformed into Post Oak Quarters (the original "Royal Windsor" had 2 and 3 bedroom suites, Post Oak Quarters had just two). In the early/mid 1990s, the apartment complex was torn down for what would be a large Best Buy and a few smaller stores, with the 5005 Richmond address belonging to a Marie Callender's restaurant by the year 1998. Unfortunately, Marie Callender's began pulling out of Texas in 2002 (with the last of them closing in 2016) as the company shrank. By 2004, Marie Callender's had been torn down for a Chick-fil-A, which operated for more than a decade before closing around May of 2019 for the Uptown bus lanes.
---
Return to the Main Page
|
Email
---
Copyright 2019 Carbon-izer.com, this site is not affiliated with any businesses listed here.