Catfish King
1201 South Valley Mills Drive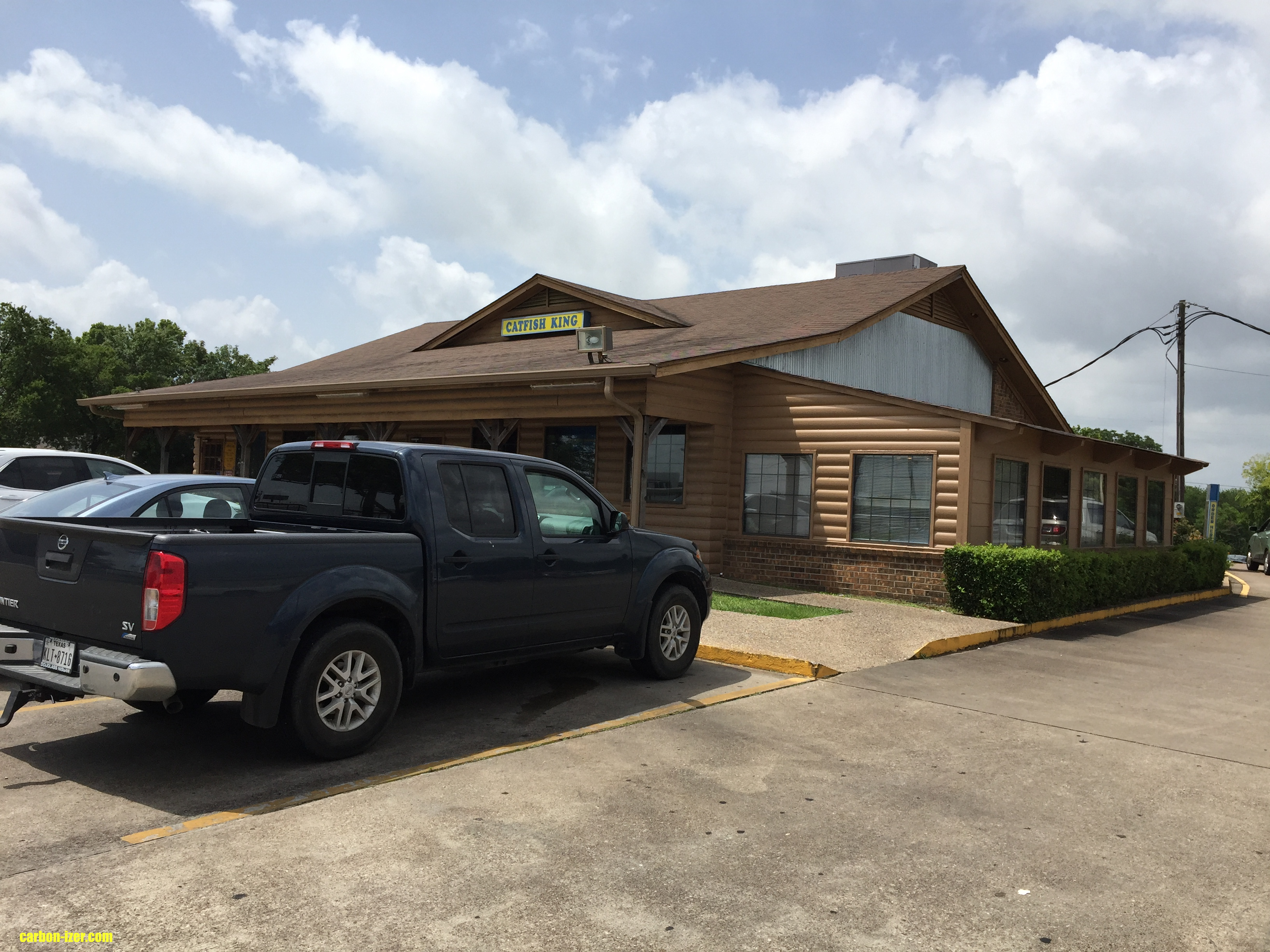 Picture taken June 2019
When I was much younger, in elementary school (late 1990s), my family and I would often go up to Waco to see my grandfather, and days would be spent sometimes even hanging out with cousins, playing games on the Macintosh LC or Apple IIGS, and interacting with family in general. At the end of the day, we would head home, driving through the night. Before the country road drifted me to sleep until College Station, there was one building that stuck out to me...Catfish King, which was located near Valley Mills and Memorial.
Catfish King's building wasn't that unusual, just a simple building in the style of a log cabin, but rather its signage, a large lit (at night) crown. I always wondered if it rotated it at one early time I didn't remember. Still, it was intriguing enough, but I never went there while my grandfather lived there. Seventeen years later, however, I was working in Waco. The neighborhood had changed somewhat...H-E-B was gone, Diamond Shamrock was a Valero, and both of the schools closer to I-35 were torn down for commercial development.
During one of my lunch breaks, I decided to venture into the Catfish King. What I found was a rather "old Waco" restaurant (one of those "everyone is at least 50 years old" restaurants) and ultimately the plate I got was a disappointing combo of underseasoned catfish and a paltry amount of French fries.
In any case, it turned out it only dated back to 1987, though it felt much older.
---
Return to the Main Page
|
Email
---
Copyright 2019-2020 Carbon-izer.com, this site is not affiliated with any businesses listed here.