Church of the Open Door
900 Texas Loop 340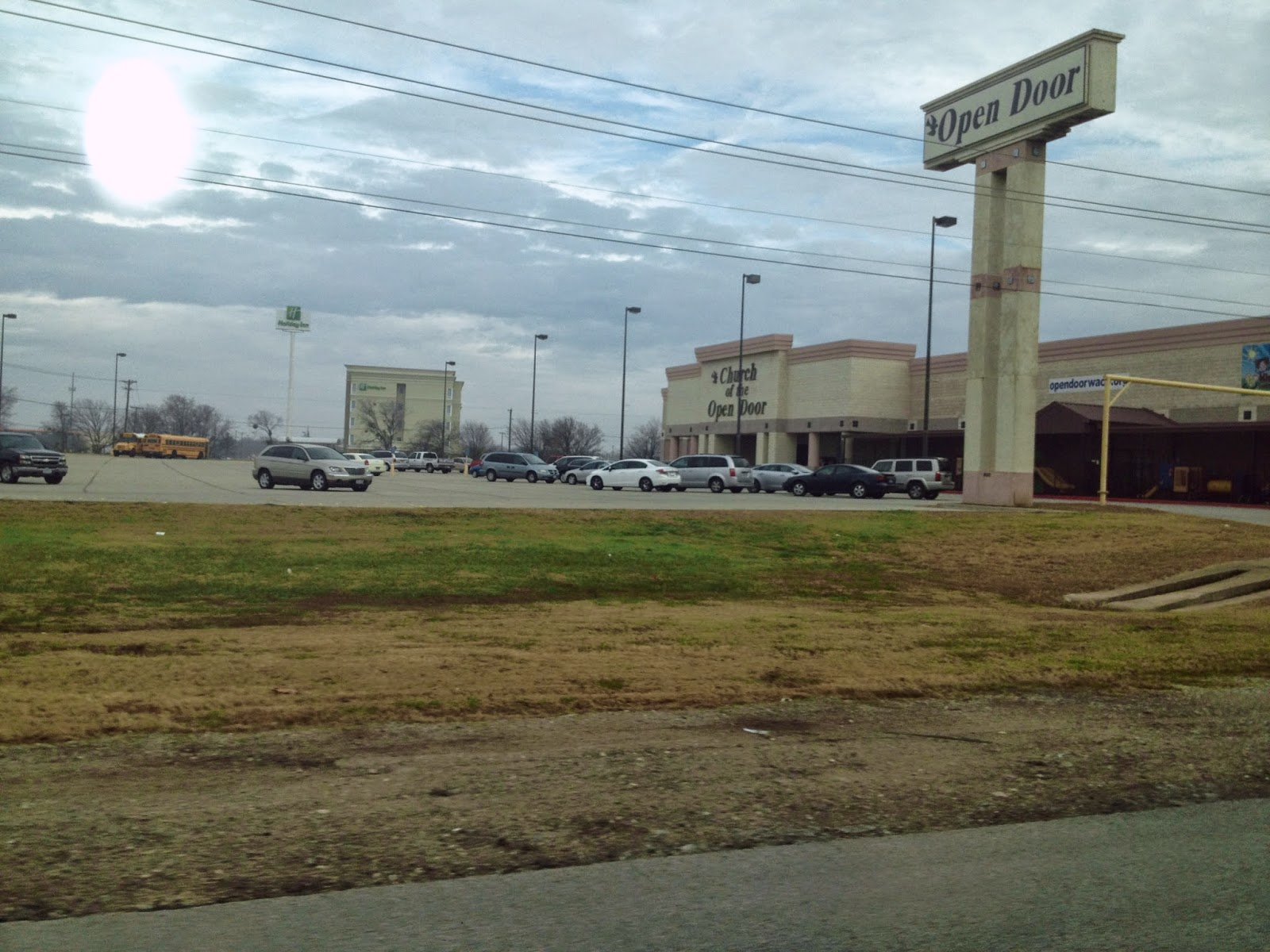 Author's picture from 2014
Existing from 1994 to 1997 (source being newspaper articles that are unfortunately no longer available), the north Waco (Bellmead) Albertsons (#4221) was one of the real estate failures of Albertsons before the enormous expansion of the company in 1999 and subsequent closures in the next ten years after that. The reason why it failed was probably two-fold, the immediate market not being big enough to support it (with a new Wal-Mart Supercenter doing it in) and the fact that unlike other stores in the area, including both the Wal-Mart and the store catty-corner to it, a Winn-Dixie (a former AppleTree/Safeway) both had easy visibility and access to Interstate 35.
Waco continued to have an Albertsons, operating a few miles away closer to the center of town, until it was closed in 2006 shortly after the LLC purchase. The former Albertsons on Loop 340 was soon sold and reopened as Church of the Open Door in 1998. (This is adapted from my older blogpost).
---
Return to the Main Page
|
Email
---
Copyright 2019 Carbon-izer.com, this site is not affiliated with any businesses listed here.