Ideal Wood
2400 Mary Avenue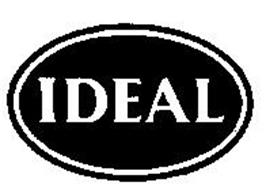 This is just about forgotten about, but directly across from the McLennan County Appraisal District is a large abandoned lot covered in concrete, the home to Ideal Company Inc., which manufactured treated wood products for home construction. At some point in the later half of the 20th century it was shut down (possibly in the 1970s or 1980s, with the facility demolished in the 1990s). Today the successor company is Saint-Gobain, and prior to that was likely Poliet, which Saint-Gobain acquired in 1996, but the Waco facility was already long gone by that point.
The Ideal Design Book gives in an insight into what was the South's largest millworks plant. The abandoned track that led to Ideal Wood is still there, it is still possible to see some tracks embedded in concrete just on the other side of the hedge and fence of the McLennan County Appraisal District, and further west, it is even possible to see ties.
---
Return to the Main Page
|
Email
---
Copyright 2019 Carbon-izer.com, this site is not affiliated with any businesses listed here.