Ivy Square (Et. Al.)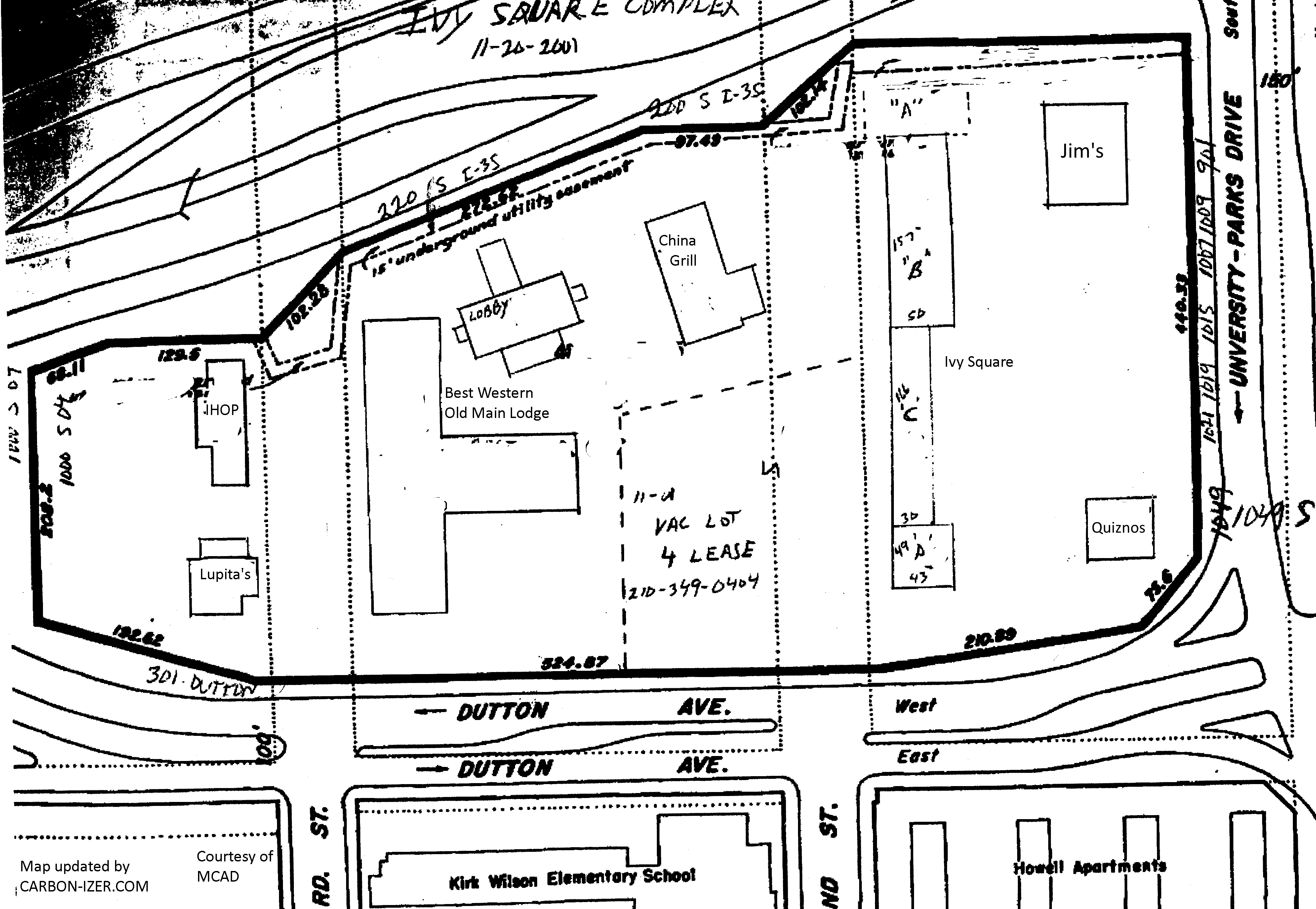 South University Parks Drive & Jack Kultgen Expressway
We have a lot to talk about this one, as this an entire demolished block. Lupita's went first. Most of the buildings closer to University Parks were torn down around 2010. "Old Main Lodge" was closed and torn down a few years later, and IHOP after that.
All of the pictures here are from the McLennan County Appraisal District, and taken in the early 2000s.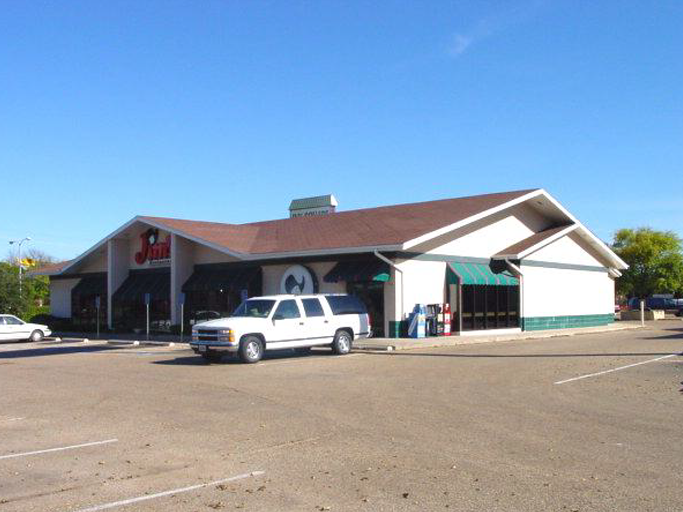 Starting from the northeast at 901 University Parks, we have Jim's. Jim's replaced Shoney's #524, which opened in October 1993. In 1998, the Shoney's (along with several others in the I-35 corridor) were acquired by Jim's. The article mentions they were "converted" to Jim's later, so for a brief time it continued under the Shoney's name until it was closed and reopened as Jim's (sometime around 1999-2000). Jim's didn't last too long—around 2003, Jim's closed permanently and was never retenanted. [Additional picture here]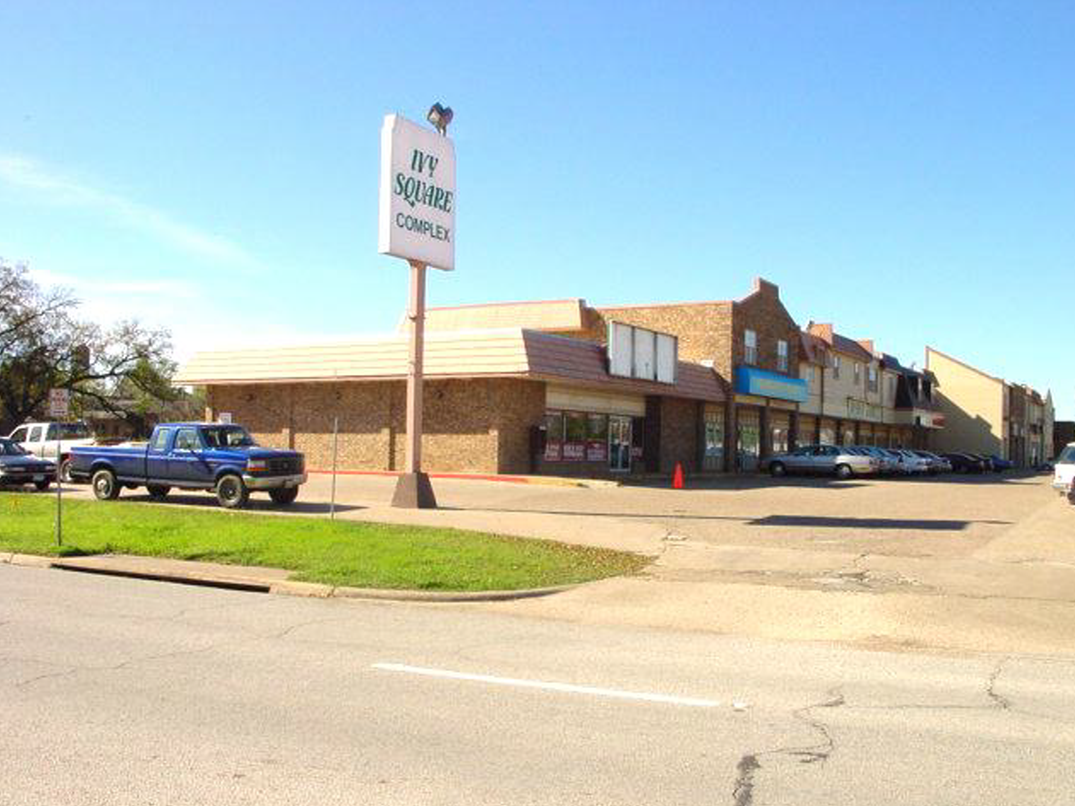 The south end of Ivy Square held a 7-Eleven from 1974 to 1988 when the convenience store pulled out of the area (many years before a new store opened opposite of I-35). The north end of the shopping center had the Ivy Twin Cinema, though the theater was torn down early to make room for Shoney's. What separated Ivy Square from other typical shopping centers (it was "anchored" by a 7-Eleven) was that the back of the shopping center had access to small apartments. [Picture of main Ivy Square here, apartment picture here].

A picture of Ivy Square shortly before demolition (and an article about it) can be seen here; notice it's almost the same perspective.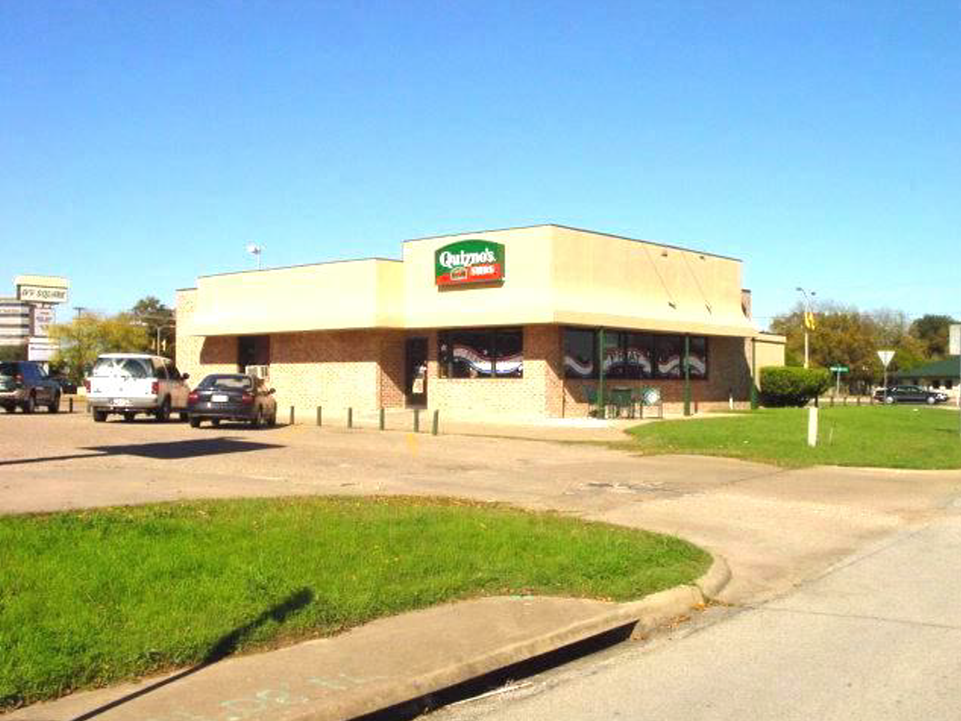 Quizno's Subs operated here at Dutton and 1049 South University Parks from 2000 to 2009, and has served as other one-off operations prior. Due to some conflicting information, it's hard to tell exactly what was here before and if it might've changed addresses at one time.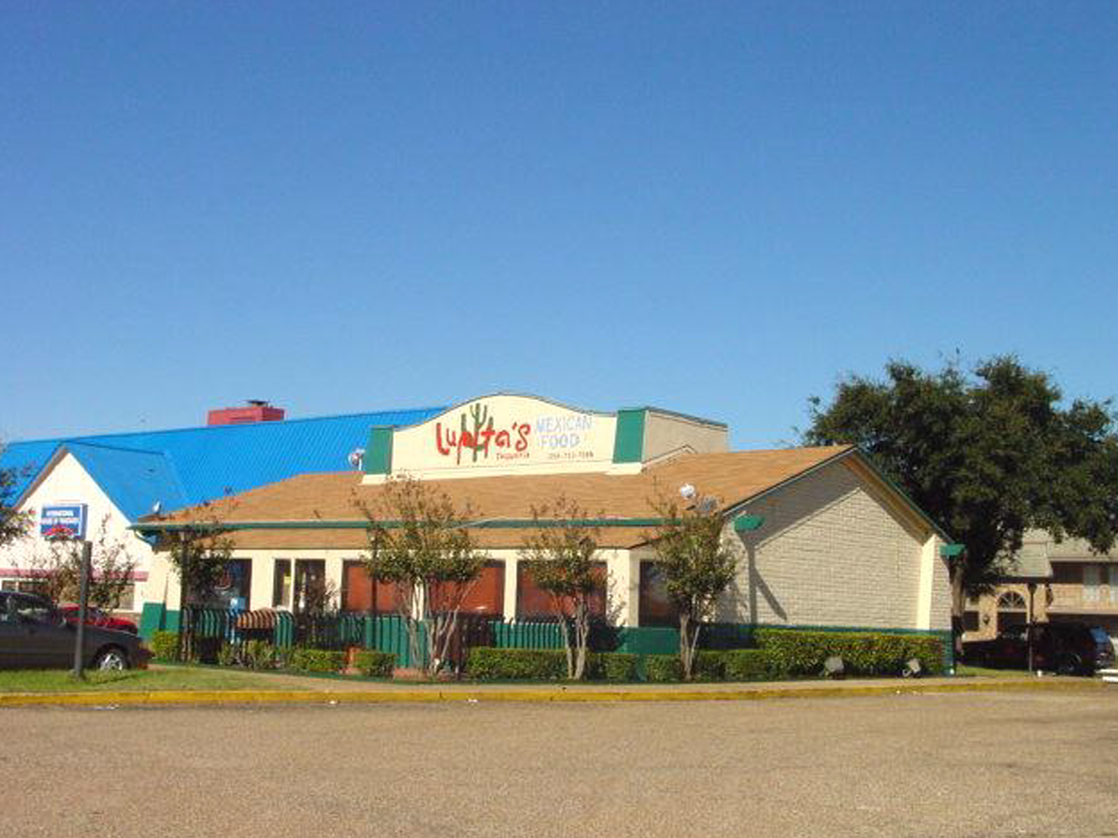 Skipping around back to Lupita's (we'll get to Old Main Lodge in a bit), this building (301 Dutton) has held Mexican restaurants to its demise in the mid-2000s, and had been Lupita's from 1999 to around 2005-2006. It was a Taco Bueno (#3104) from 1992 to 1999 (also later "reborn" on the other side of the freeway, though the "new" Taco Bueno didn't last very long, only operating before 2006 to 2012, before closing with Torchy's Tacos reopening the building. A restaurant called Taco Plaza (part of a chain primarily based out of Dallas-Fort Worth) operated here from 1974 to around 1984, and later Del Taco between 1985 and 1987.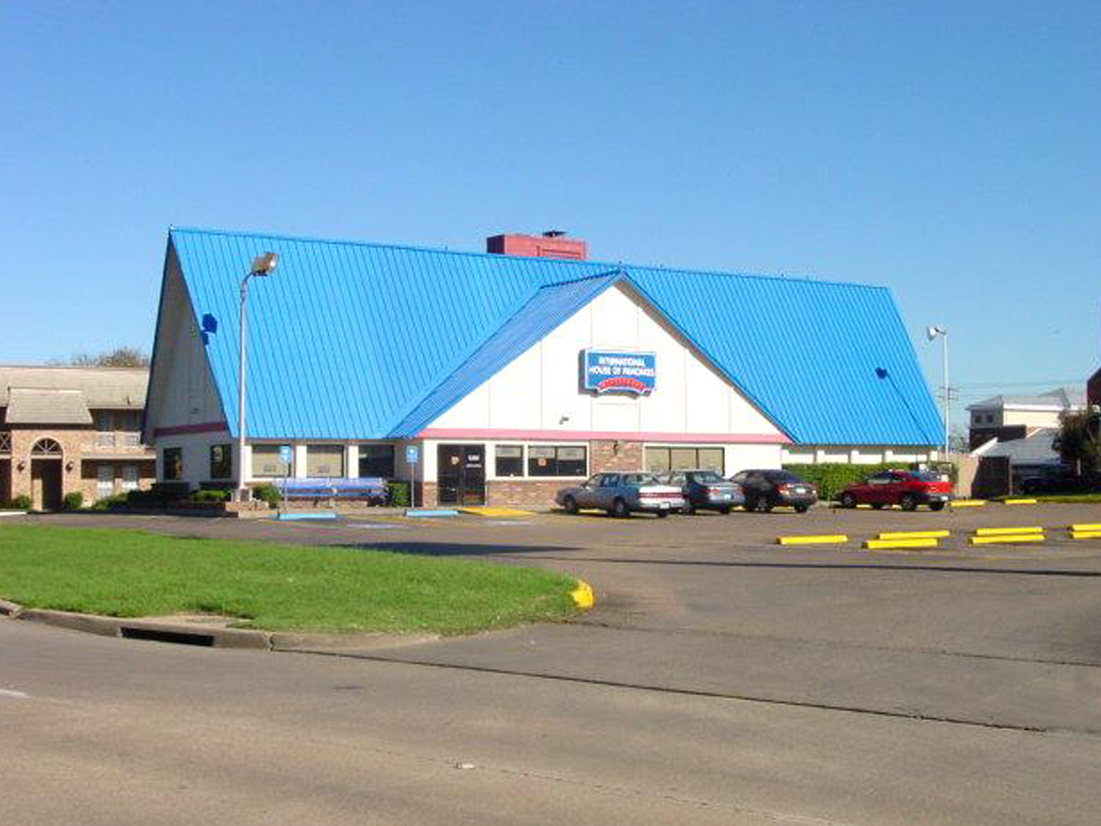 IHOP, or "International House of Pancakes" as it was known back then was at 1000 South 4th Street at I-35, opened in 1974. It closed in January 2019 as it lost its lease. I believe it has since been demolished.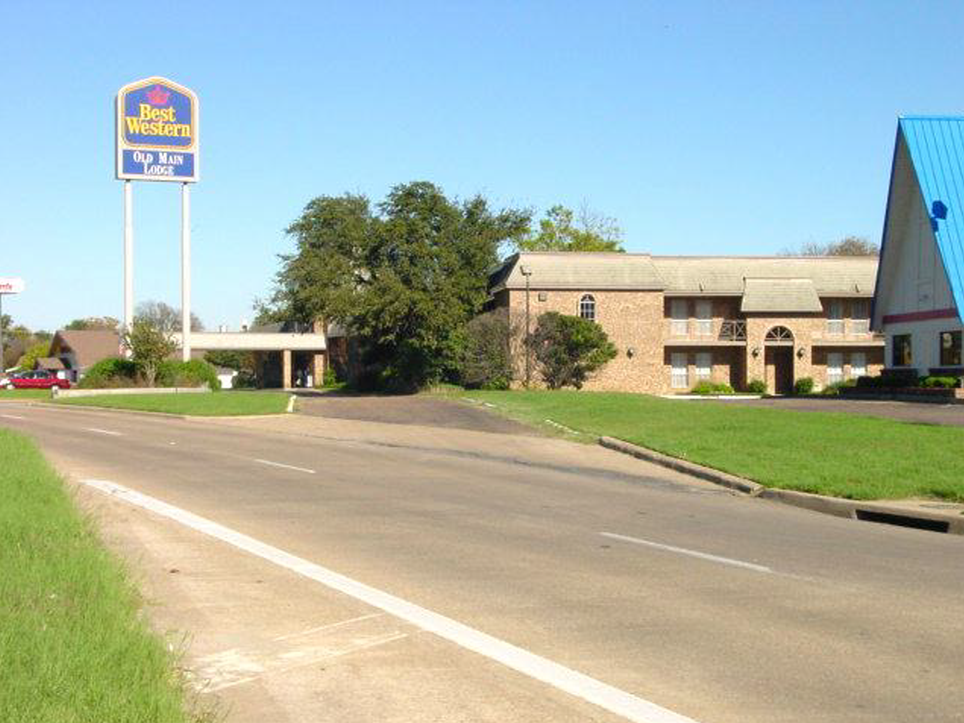 Best Western Old Main Lodge was also a 1974 property, with the property demolished in early 2013. The paper notes it as being 215 Dutton Avenue, which isn't correct. 220 S I-35 is MCAD's address for it (according to the map here), but the official address was "I-35 and 4th Street". 4th Street south of I-35 hasn't been intact since before the hotel opened. [Additional picture here]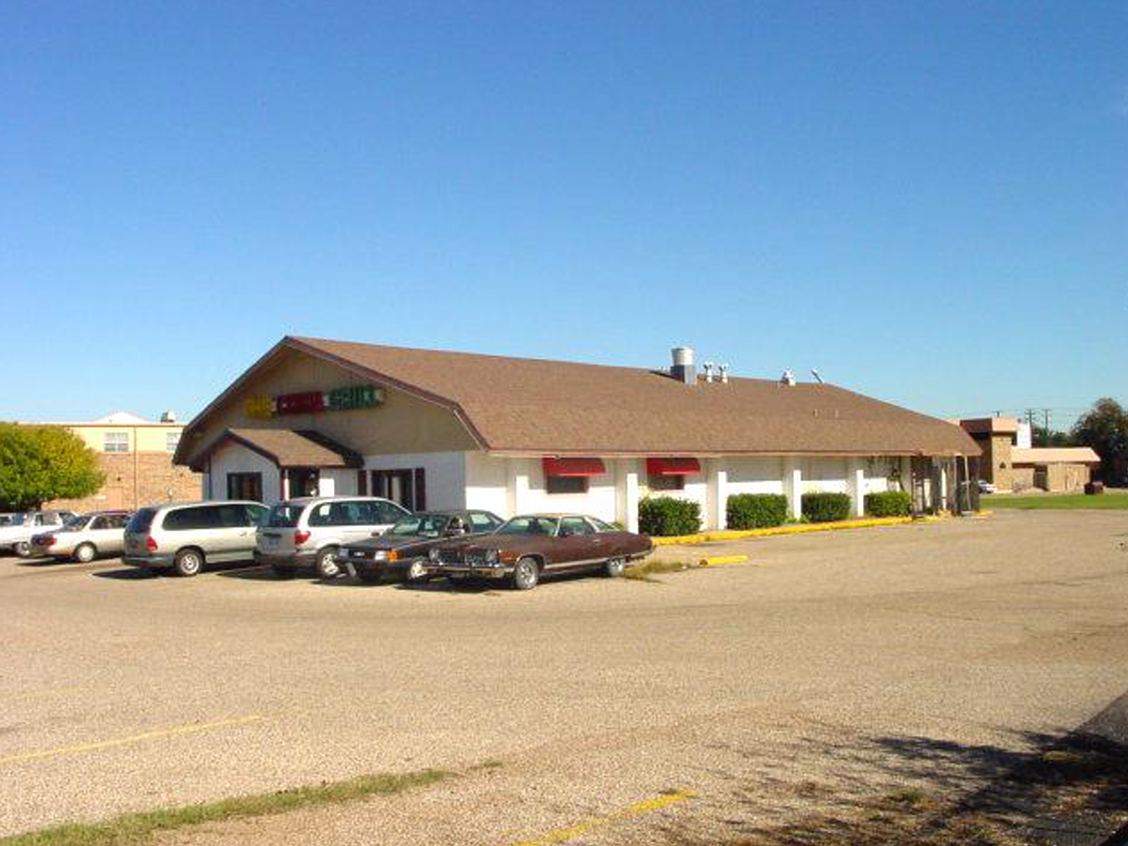 The China Grill opened around 2000. I can't find much on the history of this one. It was originally a Bonanza Steakhouse (the building shape can be seen on Wikipedia), then Western Choice, and briefly "Stuffies Pizza" in the early 1990s but that's about it.

The tri-colored sign must have been kinda cool at night, here's a perspective looking from the opposite perspective.
---
Return to the Main Page
|
Email
---
Copyright 2019 Carbon-izer.com, this site is not affiliated with any businesses listed here.