Knights Inn
3829 Franklin Road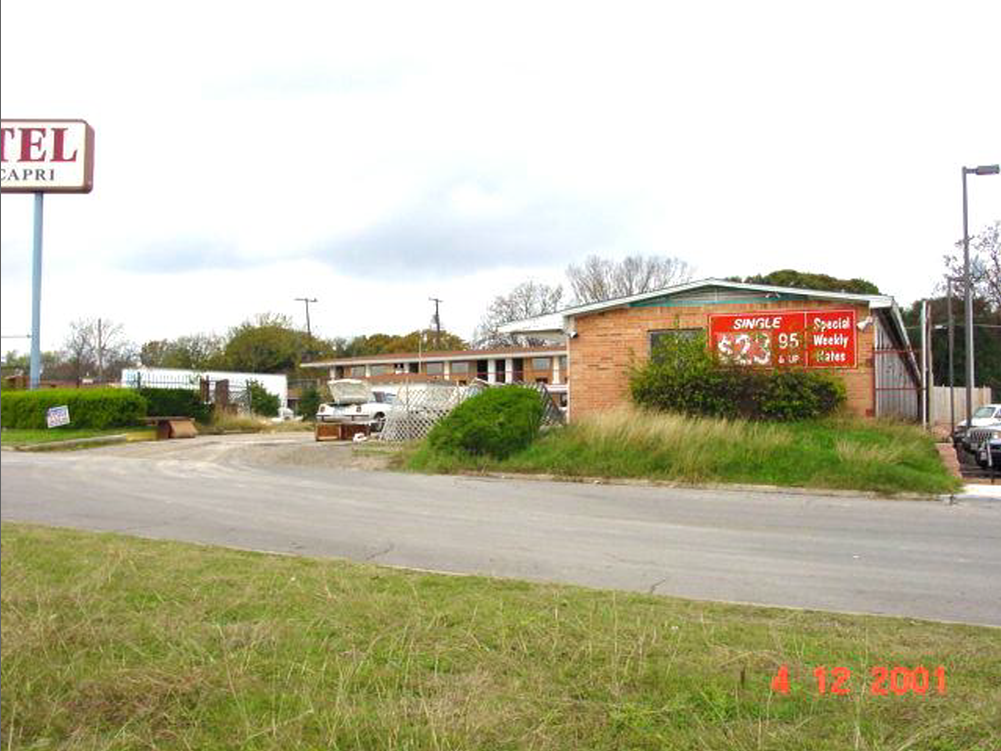 Villa Capri in the bad old days. Courtesy McLennan CAD.
Villa Capri Motel was built in 1960 at a good location, the corner of Valley Mills and Franklin, but like many 1960s-era motels it fell into disrepair.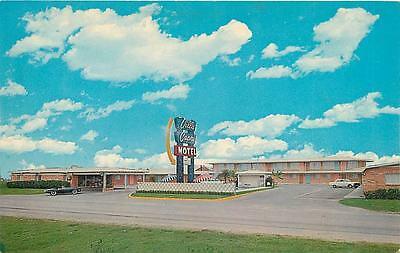 From PicClick.com with the image from a removed eBay listing
By 2001, the motel was deteriorated, but in 2002, the entire property was given a large-scale renovation as it became an America's Best Value Inn. The pool area (which likely hadn't been operating for years) was bulldozed for a new parking area, though a few palm trees still remained. Today, it is a Knights Inn, which has small, modest rooms, without much in the way of amenities. The Internet is flaky and the hotel breakfast consists of a few packaged products, juice, and coffee. It, at least, has gotten "rescued" unlike the similarly-aged but further deteriorated Sandman Motel across the street.
---
Return to the Main Page
|
Email
---
Copyright 2019 Carbon-izer.com, this site is not affiliated with any businesses listed here.