Richland Mall
6001 West Waco Road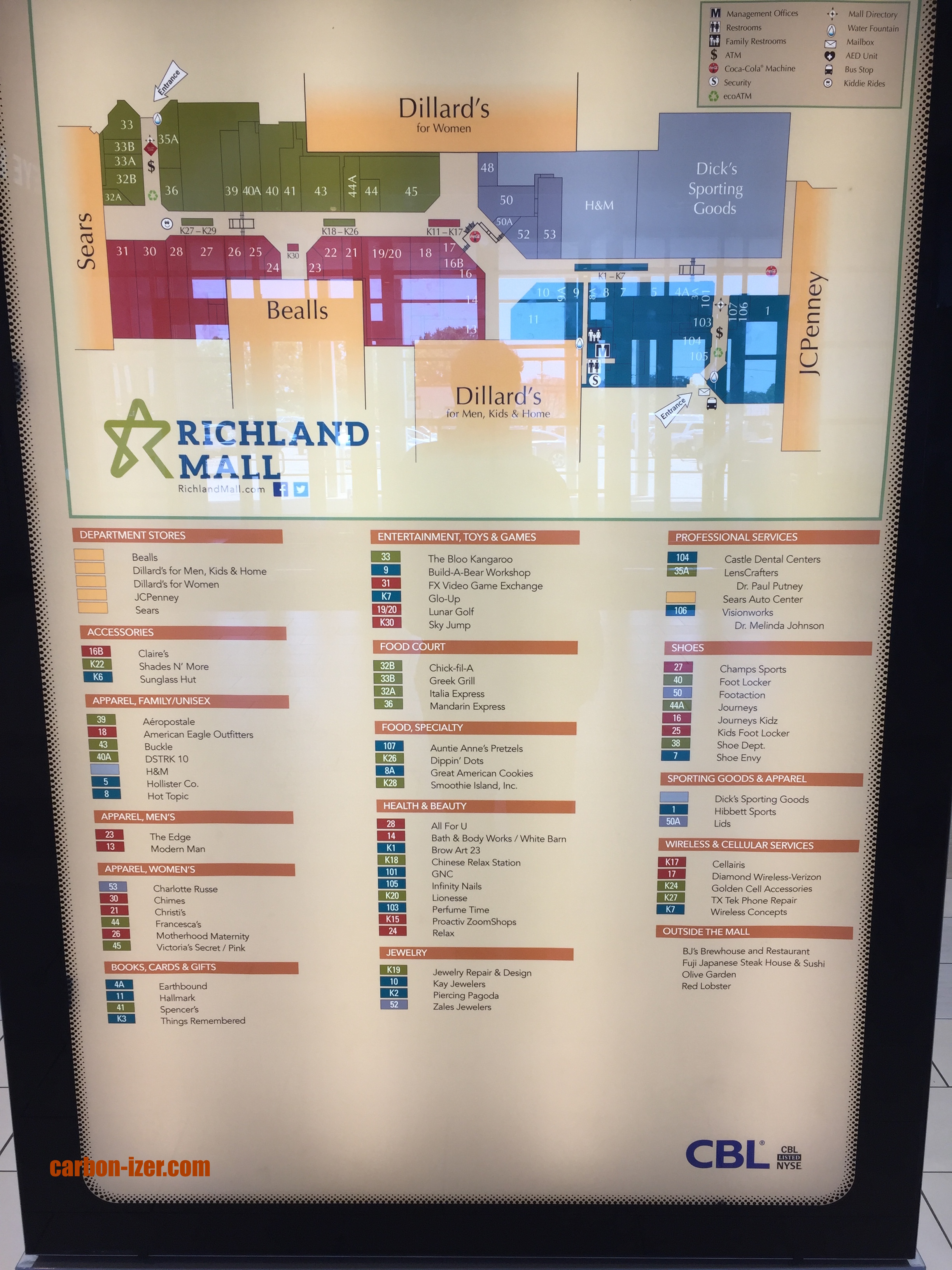 Mall directory, summer 2019.
Richland Mall is Waco's main shopping mall, displacing the older Lake Air Mall as the de facto "mall" in the area. It's not a dead mall (arguably even better than my hometown's Post Oak Mall) but it's a pretty sleepy center, with some odd "dead mall" type stores, for example, it has one of the stores with tacky suits and hats (see "Modern Man" below), a few restaurants instead of a real food court (the Wendy's had closed, though the Chick-fil-A had a steady line, even on a weekday afternoon), and some vacant spots (including a space that had a rotating line of pop-up boutiques).
The mall opened in 1980 with JCPenney, Dillard's (likely always Dillard's), Wilson's (later Service Merchandise and eventually a second Dillard's, though it pulled out before the chain went under), and Sears (soon to be another Dillard's, replacing one of the other stores). A Dick's Sporting Goods was recently added in a side corridor, and based on construction, seems to have been built (at least the main mall entrance) underneath the existing mall's ceiling.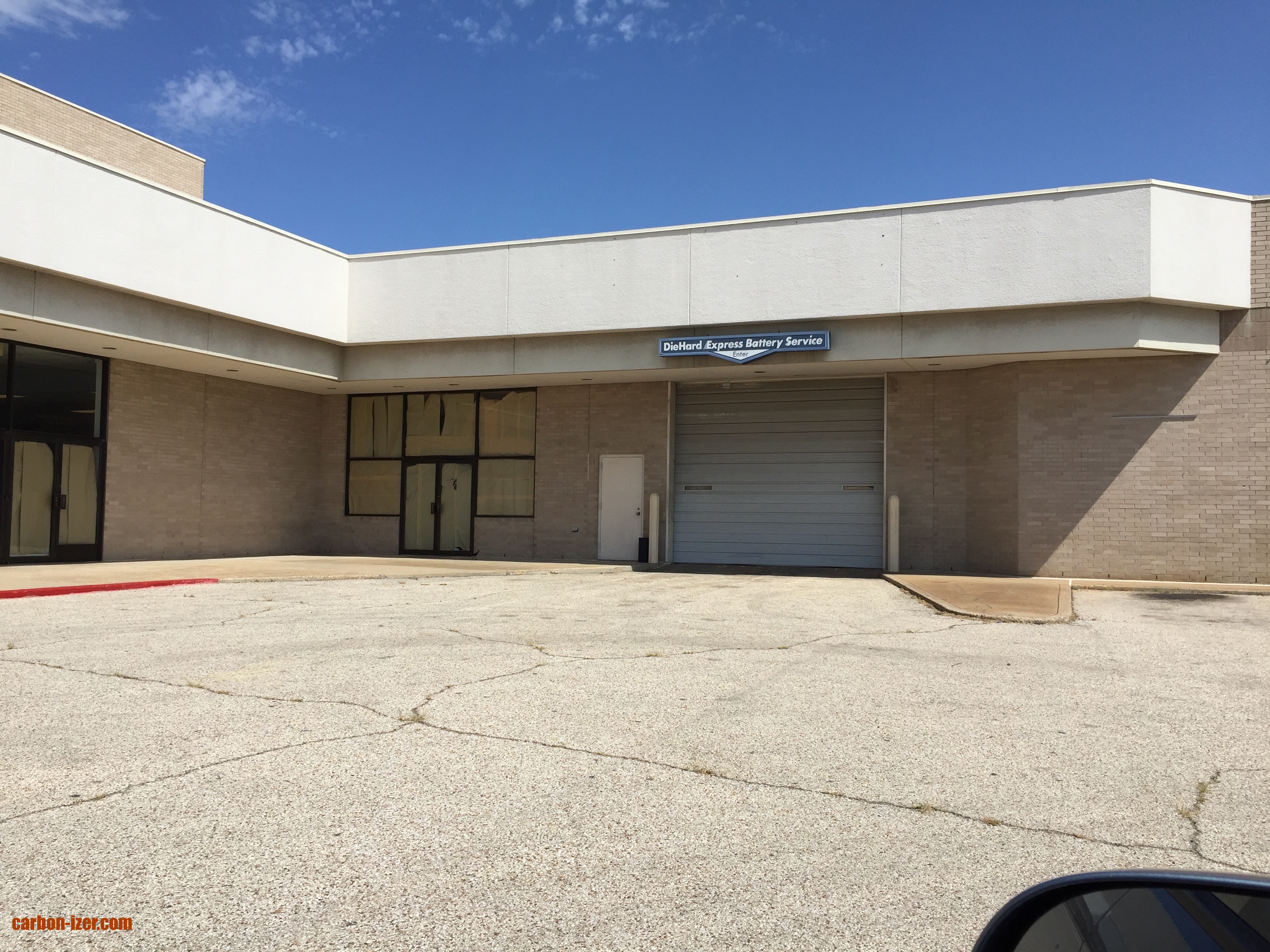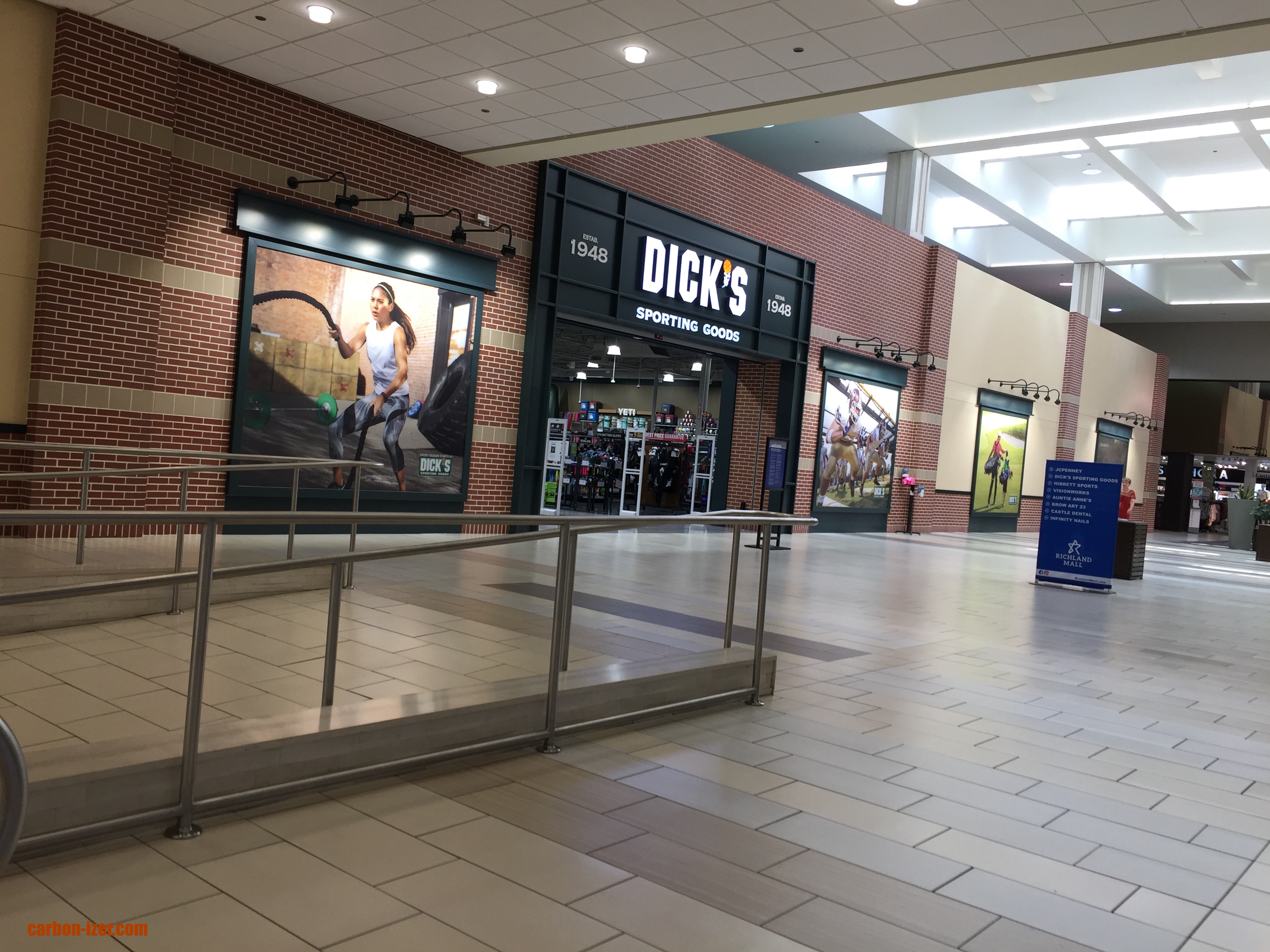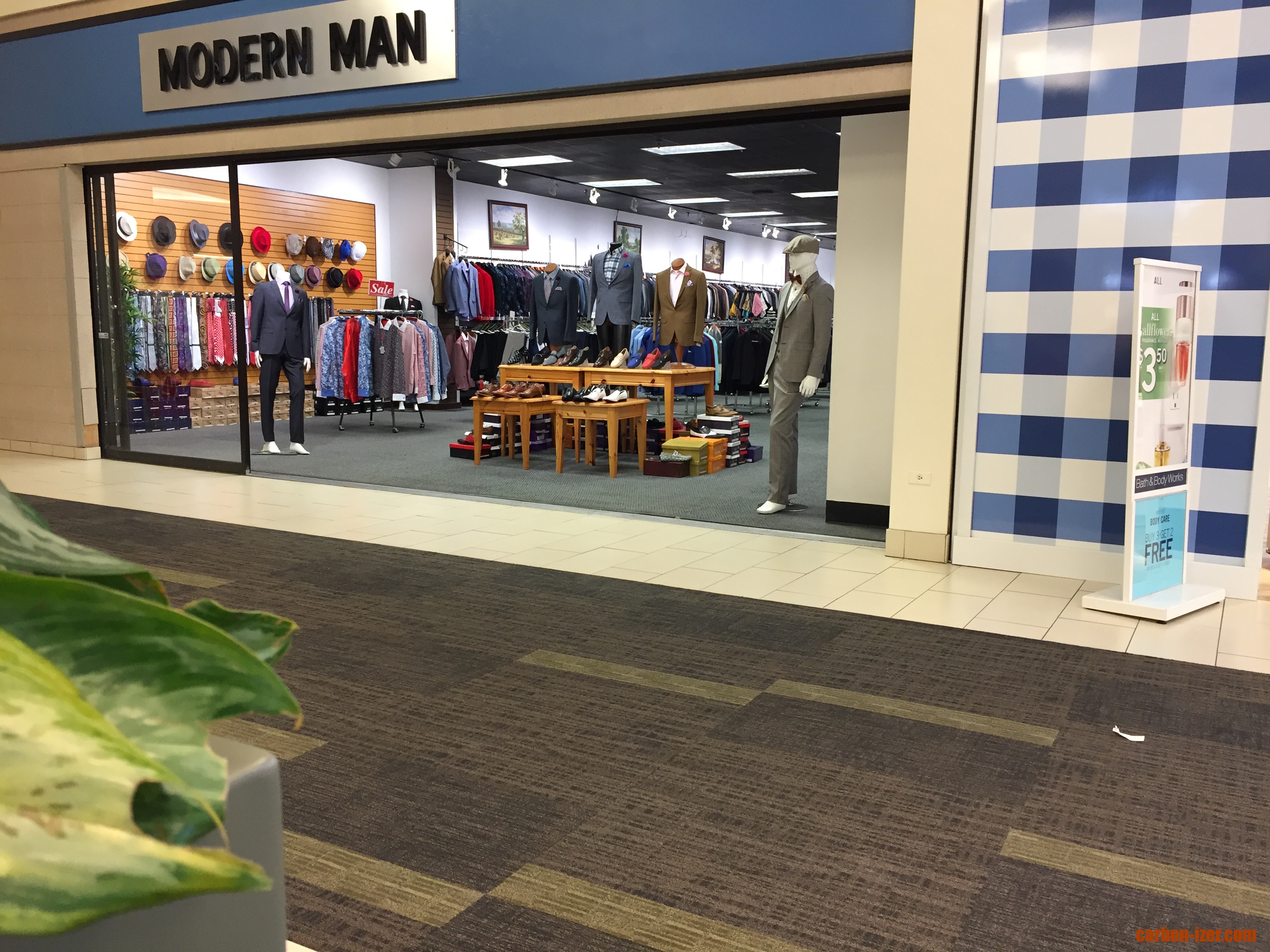 These pictures were taken in June 2019.
---
Return to the Main Page
|
Email
---
Copyright 2019 Carbon-izer.com, this site is not affiliated with any businesses listed here.