Waco's Super Kmart
200 North New Road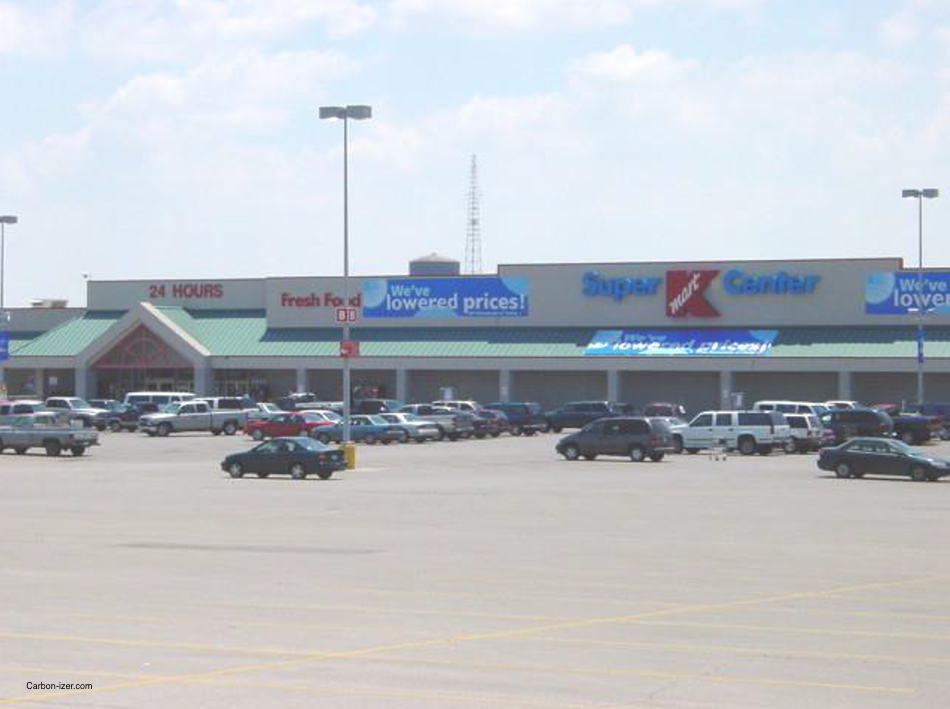 Courtesy McLennan County Appraisal District
When I was visiting my grandfather's old house in late 1990s and very early 2000s, we actually never went anywhere elsewhere in Waco. There were a few exceptions like sometimes the Strecker Museum or the Cameron Park Zoo, and a few very rare other events like a Baylor Bears game or a restaurant (both just once), but there were two stores that were often visited. The first was the old H-E-B at the corner of Valley Mills and Dutton, which has since closed down. The second was the Super Kmart.
Opening September 11, 1994, the Super Kmart (#4948) had a drop ceiling (unlike most modern Wal-Mart Supercenters). Restrooms were in the front, and the grocery section was on the left side of the store. The Little Caesar's Pizza Station was located in the back of the store (I remember it as being rather dark and cavernous, and while it initially appeared to have the original "food court", records indicate the food area was remodeled in 2001). I have a few vivid memories of the store, including seeing for the first time a "fake flame" near the bakery section, which was wind-powered, lit, and unusually orange. Unlike many people, I have a fonder memory of Super Kmart than my local one (which closed in 1994, being one stuck in the 1970s). Unfortunately, the Waco store closed in early 2003 in a round of closings. A few years after it closed the building exterior was rehabbed, and an Academy Sports + Outdoors was built, with the other spaces being occupied by Gold's Gym, Baskin's (later Boot Barn), and Conn's over time. Additionally, some buildings were developed in the parking lot, including a T-Mobile, Freebirds World Burrito, and a small shopping center that includes a DoubleDave's.
---
Return to the Main Page
|
Email
---
Copyright 2019 Carbon-izer.com, this site is not affiliated with any businesses listed here.