Franklin Road TitleMax
100 South New Road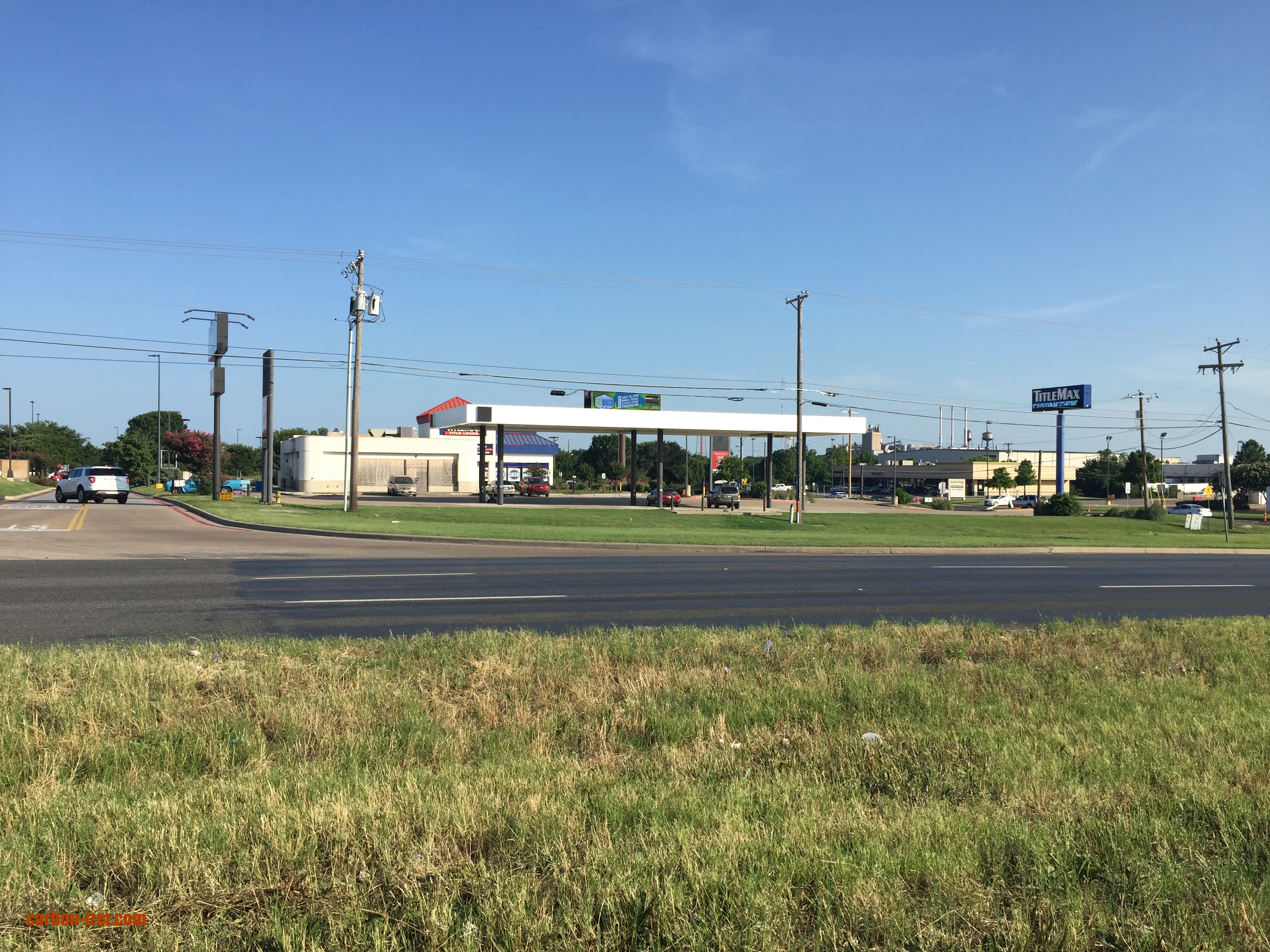 Picture by author, June 2019
What a sad sight this is, a title loans shop in an abandoned gas station. The weird thing is, it became that way very slowly. From what I could tell, this started out as a Texaco in 1999 and co-branded with Jack in the Box. After it was converted to Shell around 2003, the store carried on until the Jack in the Box closed in 2010 (and I don't think it ever got the updated logo) and was replaced with a TitleMax title loans store (presumably, the entrance between the convenience store and the adjacent space was sealed off). Despite that, in 2015, the Shell became a 7-Eleven during the company's brief expansion point, only to close by late 2018 or early 2019, presumably because of the heavy (7-Eleven owned) Stripes presence in the area (the 7-Eleven on the Circle closed in November 2018 under similar circumstances). However, that theory does not hold water, as I've seen 7-Elevens co-exist just blocks away in places like Austin or San Antonio. Click here for a picture of Jack in the Box when it was still in operation in 2003, taken from the New Road angle.
---
Return to the Main Page
|
Email
---
Copyright 2019 Carbon-izer.com, this site is not affiliated with any businesses listed here.