H-E-B on Valley Mills Drive
1110 South Valley Mills Drive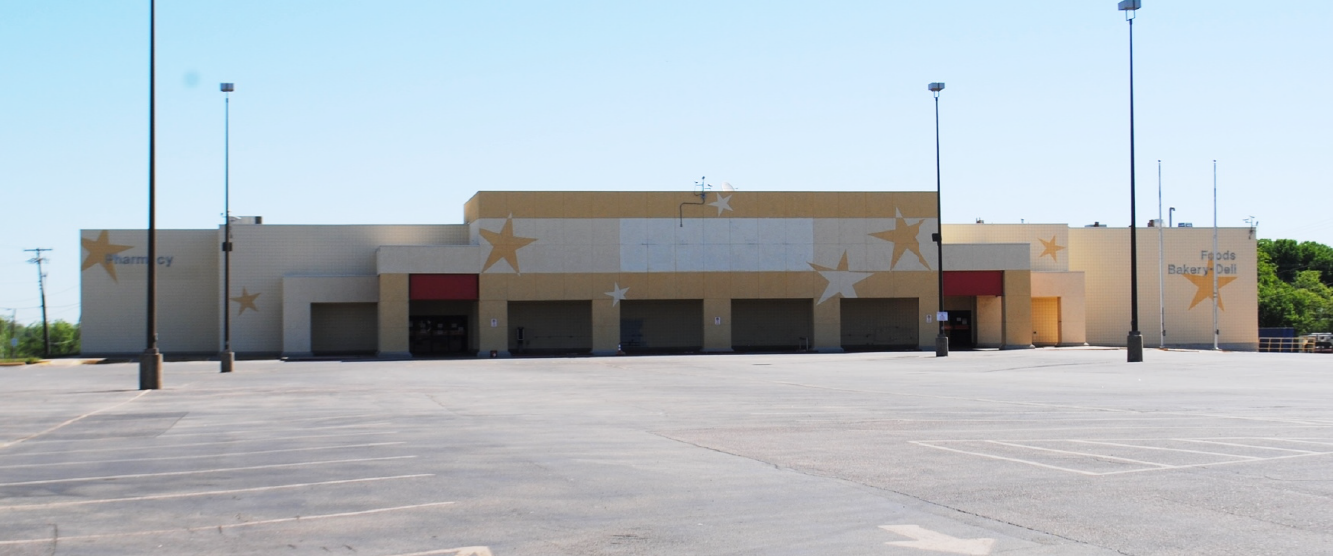 Picture courtesy MCAD
The H-E-B at Valley Mills and Dutton opened around 1991, replacing a store down the street.
It was not a particularly large store, around 45k square feet, though at that time it was much larger than the H-E-B back home, and nicer and newer than the Kroger. While the store maintained a facade that was similar to the grey color Mac computers had in those days, sometime after 2002, it switched to yellow with stars. The inside lacked color, however, originally, the HVAC pipes that run across the ceiling were originally a colorful array of red and blue pipes but eventually these were painted grey as well.
In August 2013, the store closed forever when a new H-E-B Plus opened less than a mile away. The new Plus store also caused a small, old store at Speight and 12th to close (I wouldn't say the store "outlived its usefulness", but I guess H-E-B didn't want to maintain the aging building and have it compete with the new store).
Today, it is "Harmony School of Innovation", a complement to Harmony Science Academy further west on Valley Mills (in an old Albertsons). The school houses 7th through 12th grade, and opened for the fall 2017 season.
---
Return to the Main Page
|
Email
---
Copyright 2020 Carbon-izer.com, this site is not affiliated with any businesses listed here.