WHERE IN THE WORLD BUT ASTROWORLD
I'm going to open this post by saying that I never went to AstroWorld, and in fact, only saw it once at night on a trip to Galveston, a trip I alluded to the WingNuts review, and at that point it was weeks away from closing forever, but my family was never much for theme parks anyway. I know I went to Disney World once, a trip largely organized by my late grandmother, unfortunately never even got to see the Disney World castle properly, as that was when the castle was transformed into a garish "birthday cake" castle (link) in 1997, and being young meant I didn't get to experience the more interesting rides like Space Mountain. I went to Universal Studios in 2001 and Busch Gardens a few times (2003 and 2014) but as a whole never went to theme parks very often. I did come into possession of a few maps, though. I'm not sure where the AstroWorld map came from, if a sibling went or another source like a travel center. Unlike the Splashtown page I have no memories of AstroWorld.
I didn't scan the main map on reasoning that better copies were available elsewhere, and although higher-resolution, mine is torn and patched with tape. Perhaps we will see it on a later update. In the meantime, here is a link to the map in question. What follows belows is the four pages of actual information.
Some remarks on the guide:
Gabby's (#3) had a few locations around Houston at one time but now just down to one restaurant at North Shepherd at 610.
By this time, TimeWarner had sold Six Flags to Premier Parks, but they had licensed characters and concepts from DC Comics and Warner Bros., which AT&T owns today (check out the link for the new page, added the same day this page went up). TimeWarner's name was once fairly prominent in the theme park's advertising but their name isn't even mentioned, only their subsidiaries.
The McDonald's isn't listed in the guide itself.
The Holiday Inn likely refers to the current "NRG Park Area" Holiday Inn at 8111 Kirby (been around since at least 2001), the Residence Inn being the hotel just beyond that (also still there, if slightly smaller), the Radisson being the former Astrodome Hotel and the original Holiday Inn (a combined hotel; now a Crowne Plaza), and the Days Inn directly behind what was the Astrodome (demolished around the same time as AstroWorld, and similarly, still an empty lot).
So, without further ado, the AstroWorld guide itself.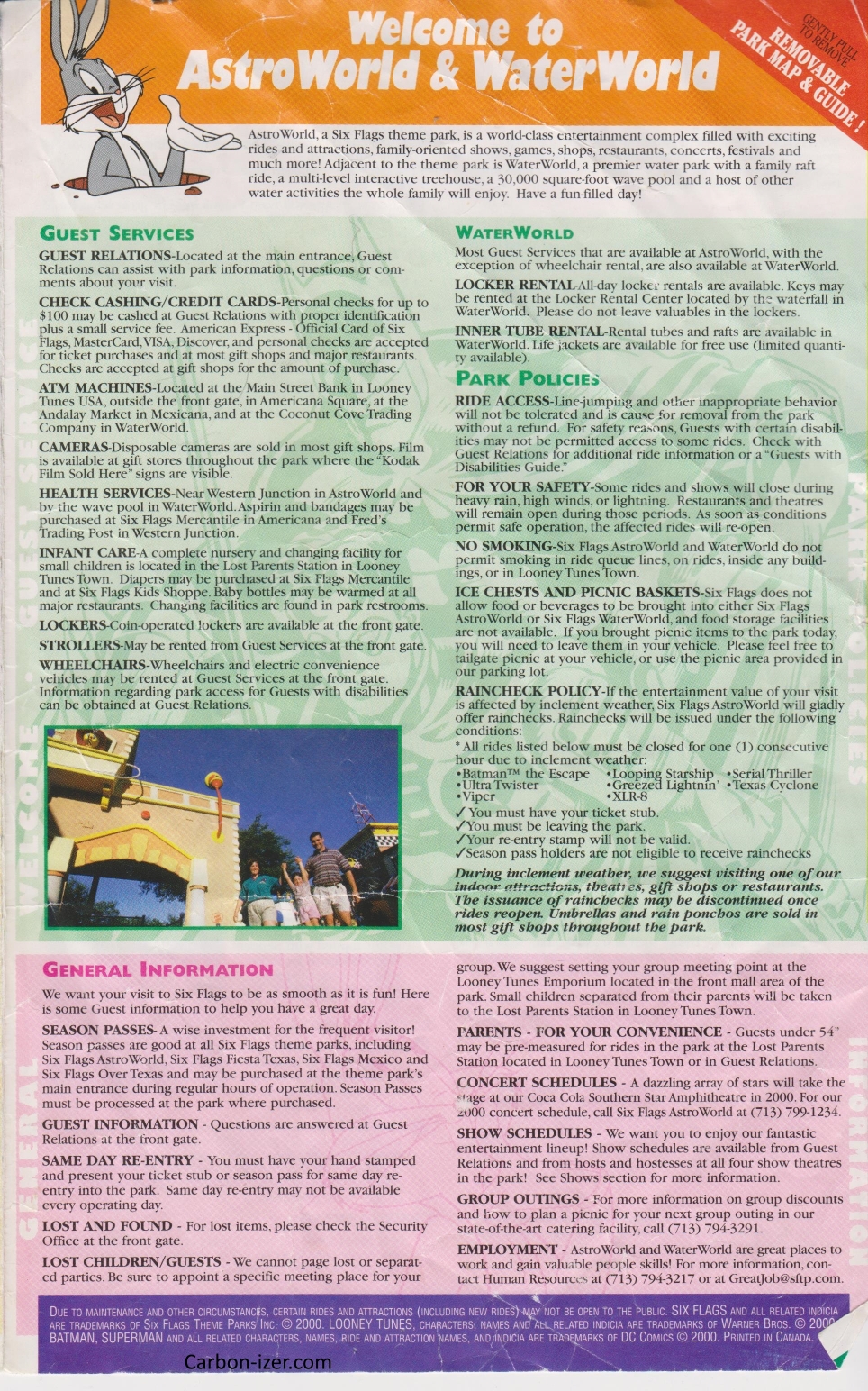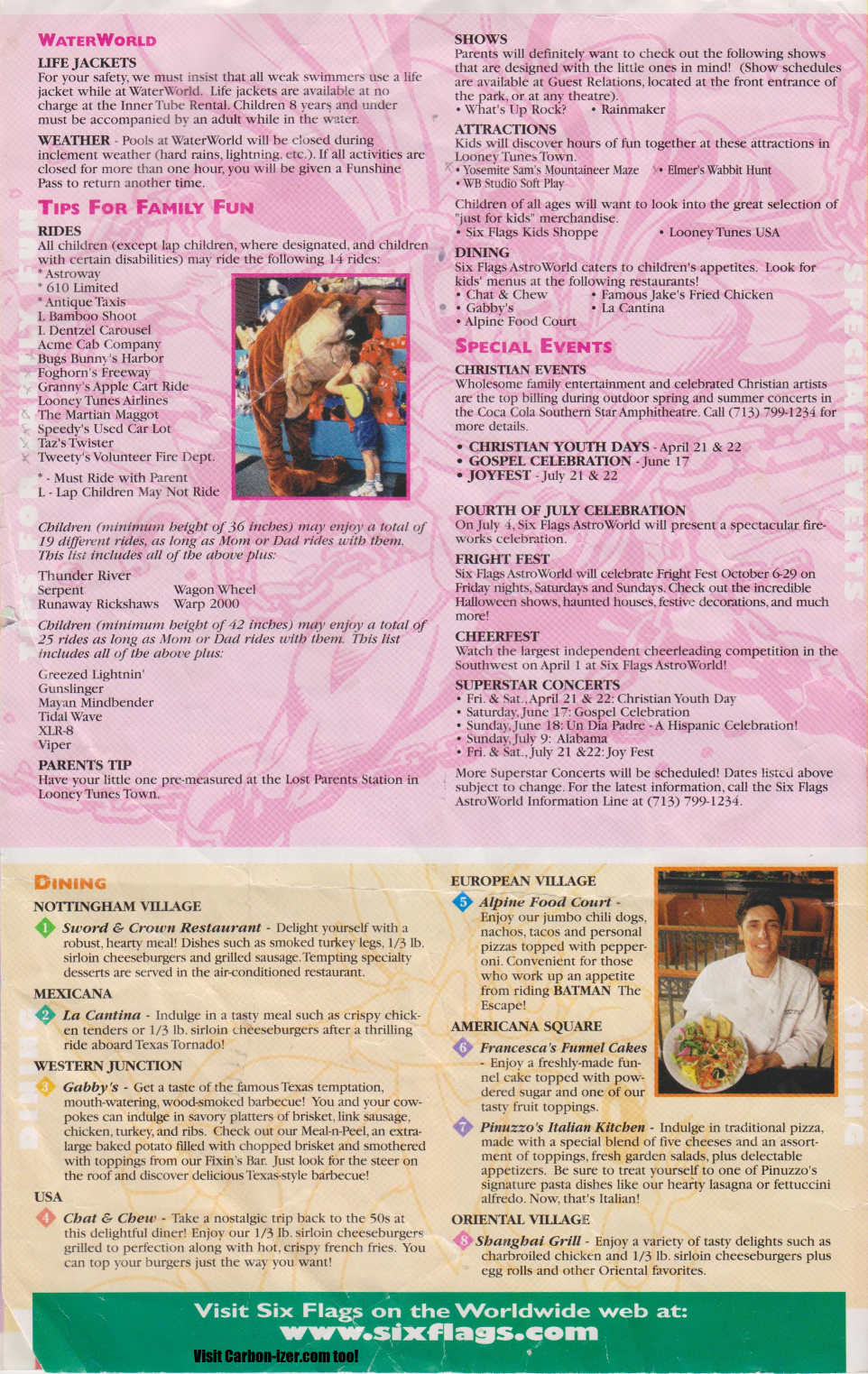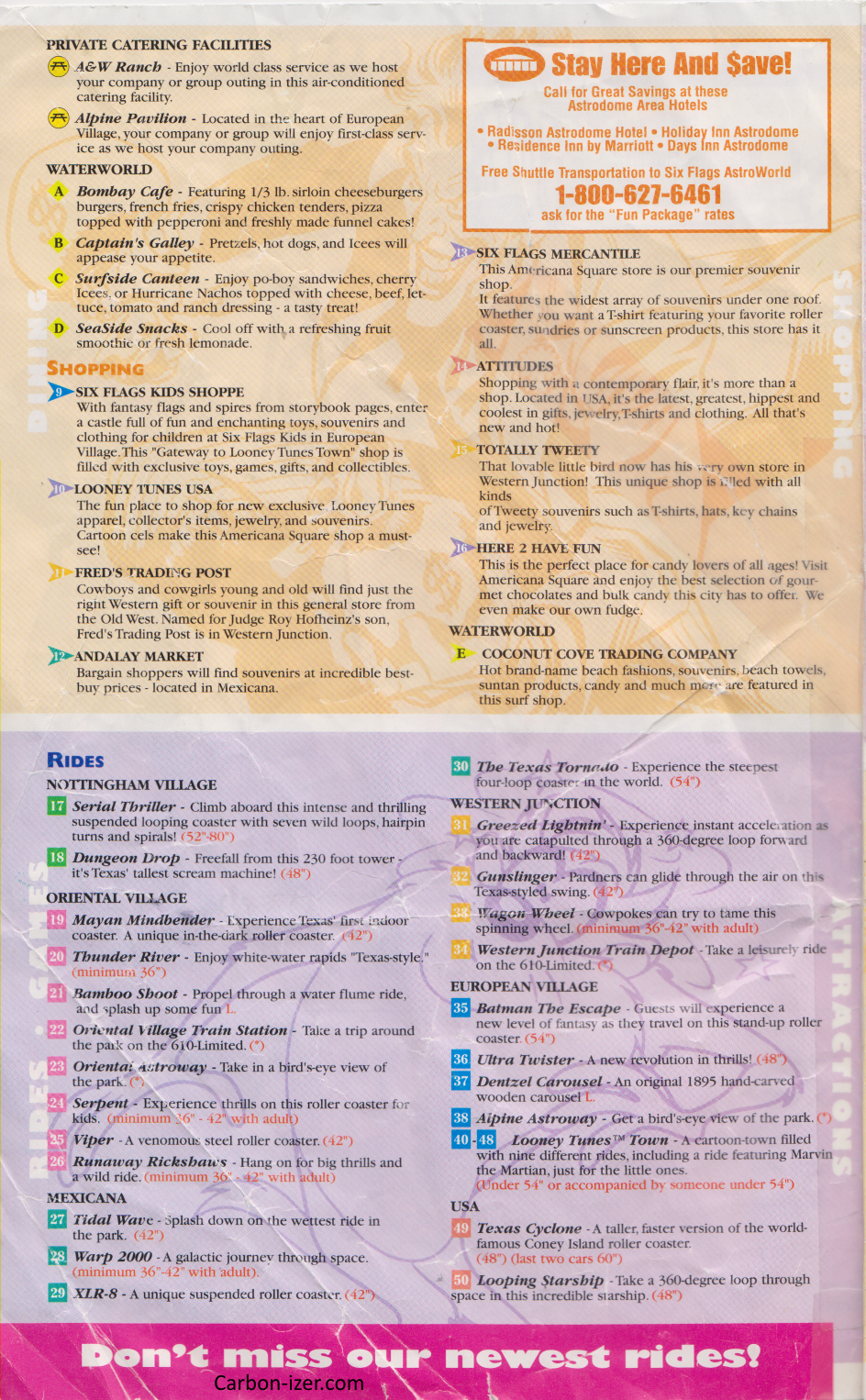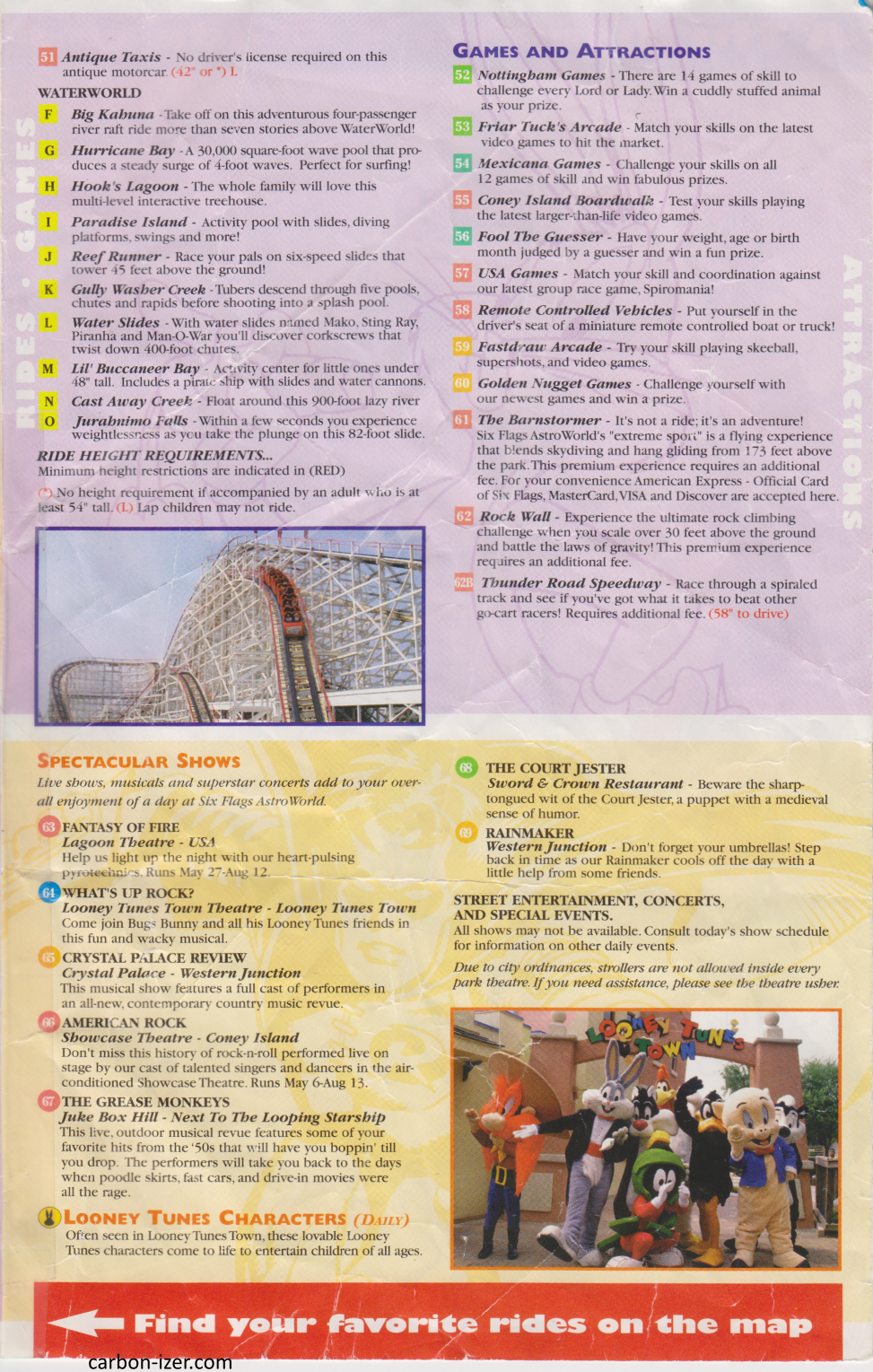 Back
|
Contact me