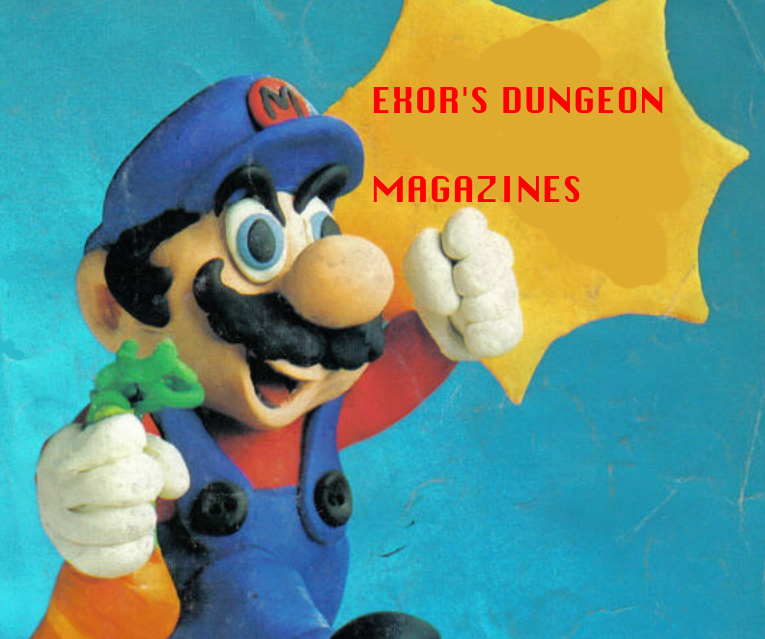 Welcome to the Magazines section! This section will feature better looks at video games magazines, specifically Nintendo Power. This was a bit of a long time coming. This originated back with an old blog I had, "Blue Skies and Nintendo", which was one of my earlier, less-focused works, trying to marry my mid-2000s nostalgia of reading late 1990s Nintendo Power magazines on vacation. It later lost focus as I tried to integrate MacAddict and later, when I launched Carbon-izer, I had mirrored and intended to expand on a list of games cross-referenced with "In-Depth", "Counselor's Corner", and "Classified Information".
Basically, I'm only trying Nintendo Power right now to get my feet wet, but this section is basically a souped-up version of one of the few articles of BS&N I really liked and was a bit of a showcase for what I wanted the site to be. It's not meant to be an exhaustive listing of what's in every issue, it's just an overview of the issue and some of the games and subjects covered.
This forum post has a list of the covers, posters, and if there were any freebies with that issue, which is another resource.
I don't think I'll write about all 285 issues, but I can at least write a couple. Check out the Updates page to see when they were added.
---
Nintendo Power - Volume 27 - Mega Man II: Dr. Wily's Revenge
Nintendo Power - Volume 145 - Super Mario Advance
Nintendo Power - Volume 190 - Killer 7
---
Return to the Main Page
|
Back
|
Email
---
Copyright 2022-23 Carbon-izer.com, this site is not affiliated with any businesses listed here.