UPDATES

AUGUST 31 2023
Yes, technically this update is September 1st, but August 31st was a Thursday, and besides, the initial launch is usually riddled with problems. Inevitably, something will link wrong or a page be broken in some way, so I just made the decision to not worry about it and do it on Friday. (Good thing too--I collapsed into my bed almost immediately when I came home).

This month, I've decided to, in order to prevent burnout, to focus on more of the things that got cut last time as well as making minor updates/fixes to other pages. Arlan's in Navasota, Italy in 2014, Texas Avenue in Bryan and Nintendo Power - Volume 145 all got touched up. Additionally, Greenspoint Mall got a new PDF detailing its aborted "Renaissance at Greenspoint" plan.

Once again, the four corners of Houston have been updated: North Houston got the Jones Road entries from the Outer Loop page (which was updated to replace the entries and got a bunch of stuff on Pasadena inside), East Houston got a focus on Garth Road and some other fixtures including a well-maintained classic Wendy's (with a handful of Beltway 8 additions), South Houston added more Bay Area Boulevard and Gulf Freeway entries, and West Houston got more Westheimer and Beltway 8 updates.

Additionally, the long-awaited Version 12.0 of the Westheimer Road page has been added. (While it is not 100% complete, this is the last "major" update that I'll do for it.) Gessner Road got another update...and Inner Loop is finally up...Version 10.0 of FM 1960 West has been added...

There's over a hundred brand new entries that cover a wide range, from office towers to restaurants (two former Kettle, two former Krispy Kreme) to malls (Baybrook Mall) to retail stores (at least three Walmart stores and four former H-E-B Pantry locations) to apartment complexes to gas stations...there's a lot. Too much, actually...and a dedicated page on Rice Village is still in progress. In the Updates page a few years ago, I mentioned that what was originally called "Project Aerostar" as "a real new direction for the site", but it ended up becoming a bit too successful...and really became a problem, because all of those pages are just liabilities now (I wanted to continue changing Houston's official color to cerulean but can't guarantee that all pages were updated). Interstate 35 also has gotten more love: I added another twelve entries to Waco I-35 but I'm reaching at that point when a "12 item update" is unfeasible. Austin I-35 was also updated (no danger of running out yet, at least for another few updates), and a curious focus on hotels this time around. I'm interested in more one-and-done projects.

There is ONE update to Exor's Dungeon which I've applied as this month's update (120+ item updates and not a single good picture), swapping out Space Junkie for The Shivah.
---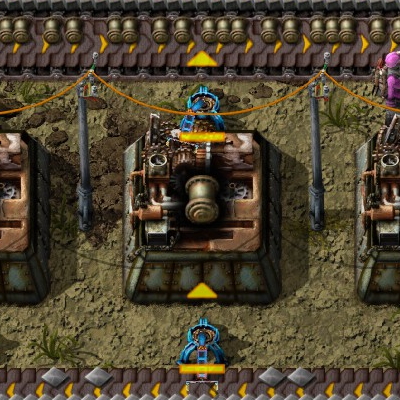 JULY 31 2023
I must say that in addition to being somewhat burned out (in the past, I've avoided summer updates for this very reason), I was discouraged by the fact that no one called out how broken Chaparral Restaurant was...in the past, this also happened with Texas Land & Cattle. Meanwhile, there are things that I want to get out as they idle in various states of completion. I don't know what the proper solution is. Part of the problem is that I'm essentially running at least three different sites within this one. I was at least able to isolate Exor's Dungeon but the Road Directories page is another issue altogether...and even with that, it has a lot of problems. For example, it was initially developed for Waco, Houston, and College Station, but because Bastrop was in there as well, Austin had to be added just for "compatibility" reasons, and eventually got more focus as I moved there later. Meanwhile, the idea of a Dallas-Fort Worth page was planned at point (I never decided on a color scheme though the idea was navy blue and white), I still wanted something on it, considering I had a lot of disparate stuff I wanted to cover. The problem was, how to organize it? I had already written something on Italy, for instance, that focused on truck stops, and I did have stuff for Hillsboro that I had written up but never implemented, though it was mostly execution. I had considered stuff like whole neighborhoods (or small towns) to be covered in separate pages but even that seemed too unwieldy. Perhaps a blog, but blogs need pictures. If there was an easy answer to this then it'd be on the site. On the issue of running multiple sites, I'm still one person, and the only thing is adding more sites, especially if they're through different domains, just means more of a headache.

I've already thought up a few potential solutions to this, but the problem is that a lot of these things simply overlap. And even so, should more radical solutions be dreamed up, like breaking up the sprawling Westheimer Road page?

One problem is that the pages as written far outstrip their inspirations. When what was known as "Carbon-izer City Directories" was launched, it cited (and formatted almost directly after) Downriver Locations Thru the Years, as well as New York Songlines. I can't just flip-flop back to the blogs, as while The Houston Files could use some updates, Brazos Buildings & Businesses got worked into a corner by the "anything and everything" approach...and what of the spaces in between, like Navasota, Hearne, and Caldwell?

The last time this came up for debate was the August 31st 2022 update, where the "compromise" was to build what is now stuff like the North Houston page, which admittedly has some fun memories on there, from Papa Tony's Kitchen to Splashtown, but it also became unruly. No spoilers in trying to fix everything, any work will basically be done parallel to the existing site until it's ready.

With that being said, there aren't many updates this month as far as the road updates go. Under Houston, the next update of the Inner Loop page was canned because a few entries somehow got deleted in copying them over to HTML. They can be rebuilt from older drafts but it came at the wrong time. Some of the Houston ones got new colors but some didn't. Hempstead and Conroe got minor updates. Outer Loop and North Shepherd saw updates, the latter now featuring South Shepherd starting from Rice University. Under College Station, Texas Avenue Bryan got an update. Over in Austin, the old "Other Austin Roads" became the new South Austin page, with a new complementary North Austin page, while Other Hays County Roads was expanded to include Caldwell County as well (the Lockhart page was closed). With nearly 50 new entries between the three pages, there's coffee distributors, hot air balloon accidents, defunct supermarkets, and a lot more.

Exor's Dungeon got skipped last update and it almost did this month—Glider PRO was swapped for Factorio (this month's thumbnail—I wanted to wait and post Factorio on the list once the DLC was finished but Wube Software still seems to be dragging their feet on that). Once we finish swapping out or updating the remaining 25 entries, we'll add more entries permanently.

Other stuff: the pre-2019 updates have been officially banished from this page, Citipedia has been removed from the main page (though the corresponding page for NewCity didn't make it for this post).
---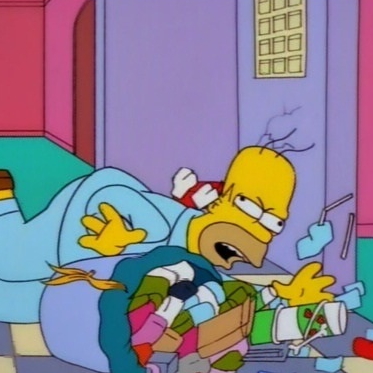 JUNE 30 2023
This time I'm running a little late.

This is about the time when I start running out of ideas and getting frustrated with the site. The last June 30 update was back in 2015, and I normally run "summer break" hours. Still, last year was not all that good, compared to the wonderful tour de force that was the August 31st 2021 update. It might not have been three months' worth, but it had Ivy Square, it had Westheimer Road, it had video games, it had Yoot Tower Guides, it had Gonna Electric Shock O.J., it had Rattlers', it had SimCity 2000 Newspapers, it had The Treasure Ship! So this year it will be just normal updates with a normal schedule and seeing how that goes.

Two mall-related posts were updated. Memorial City Mall has become a dedicated mall page with a few mild updates. Likewise, the page on Mall of the Mainland, formerly known as "Carbon-izer Goes to the Mall of the Mainland" has received some updates and similarly inducted. (Don't worry, the page on Sharpstown Center isn't going anywhere).

The newest page/"feature" for this month is "Junk/Other Stuff", which is stuff that didn't fit elsewhere and was not fit for a full article (no photos and/or no point), if it was even an article to begin with. So here's what's incorporated into it: