LOOP 340
Loop 340 in Waco is a bit of a strange road, beginning technically as
Valley Mills Drive
and working around clockwise until it exits Waco heading west as Highway 6. This page beyond where "Loop 340" technically ends (Highway 84) and working back to where Highway 6 heads south toward Riesel and is only Highway 6 (to note, this section is also technically Highway 6).
Version 3.0 adds Meadowlake Shopping Center, Valero (at US-84), updates Valero (at Landmark), It also moves the description of the I-35 rebuild down closer to where it actually is in relation to other businesses.
BOSQUE BOULEVARD to U.S. HIGHWAY 84
This is where the Sanger Avenue exit is also, but it goes over the highway AND the frontage road.
Meadowlake Medical Center / 7125 New Sanger Road
Winn-Dixie #2436 operated here from 1994 to 2002 in this shopping center. After Winn-Dixie's closure in 2002, the entire shopping center became medical offices. Prior to Winn-Dixie, it was a Safeway until 1989, then became AppleTree #750 before closing in 1992.
Six West Medical Center / 601 W. State Highway 6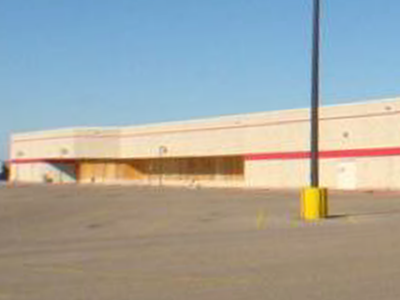 Former Target store opened in October 1981 (T-155) and closed in 2003 with a new Target Greatland about two miles away. It has since been renovated into a variety of medical offices. Picture courtesy MCAD.
Valero / 335 West State Highway 6
A small Valero with a Circle K (formerly Valero/Corner Store, and formerly Diamond Shamrock/Corner Store before that). Despite being in a worse location and much smaller than the Circle K at the southwest corner of the intersection of 84, this one still sticks around, likely benefitting from traffic going from westbound 84 to northbound Highway 6. I know I passed it by many times, but preferred other gas stations.
Richland Mall / 6001 West Waco Road
My Richland Mall page can be seen here.
7-Eleven / 5801 Woodway Drive
Located at the northwest corner of the US-84 intersection, This was a Kettle restaurants for years, until it abruptly closed in fall 2010. Within two years, the site was torn down and it was operating as a 7-Eleven convenience store and gas station, the first in Waco since 1988. I remember getting really excited about this one, as 7-Eleven stores were extinct in my neck of the woods (including Houston) and I got to get a real Slurpee for the first time in a few years (previously I had gotten one in Florida), and I still think they taste better than the stock "ICEE" drink. As 7-Eleven stores have gotten much more common thanks to the whole Stripes merger, it's not worth the extra stop but it was neat when it opened.
U.S. HIGHWAY 84 to INTERSTATE 35
Valero / 6400 Woodway Drive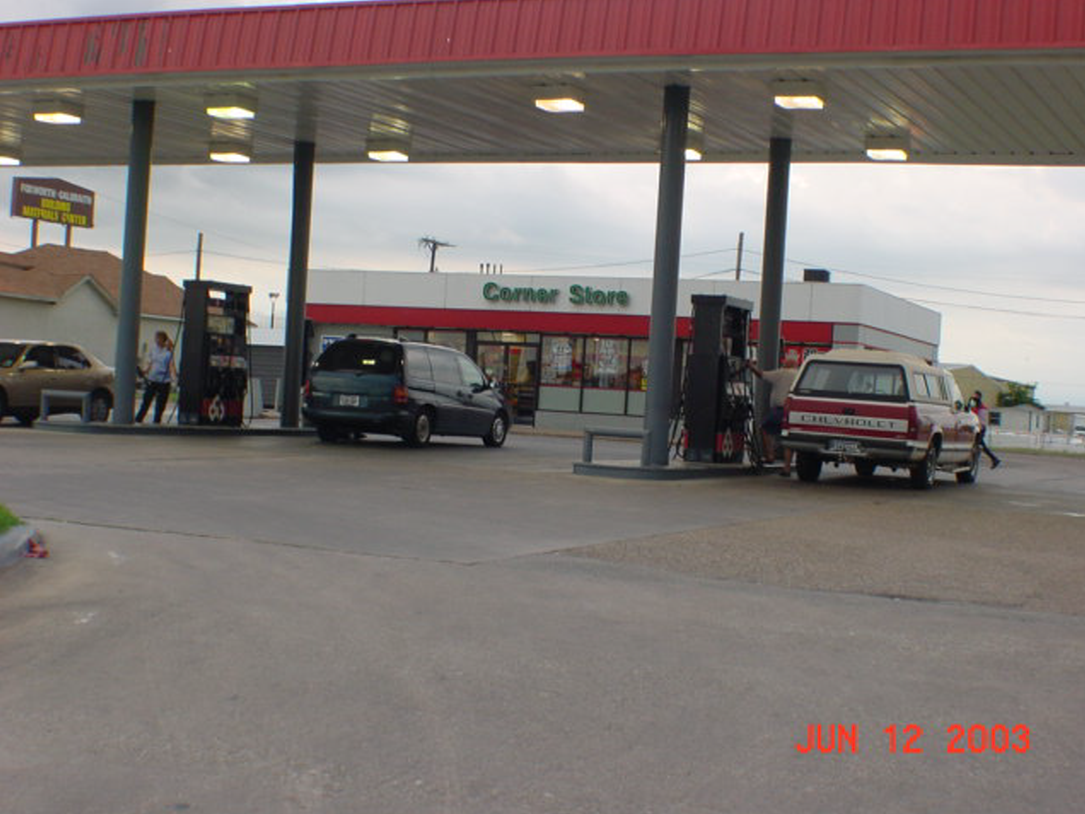 This Valero was rebuilt in 2015, with a new, larger Corner Store, and previously it was a Diamond Shamrock with Corner Store. The above picture is what it looked like as of 2003, before the Valero conversion and before the rebuild., courtesy McLennan County Appraisal District. The construction took out Hartley Motor Company, located at 101 West Loop 340. Pictured here is what it looked like in 2004, Pine Ridge Gifts & Home Furnishings. This was in operation from 1999 to 2004, picture courtesy McLennan County Appraisal District.
CEFCO / 6201 Imperial Avenue
CEFCO #41 has been a CEFCO since around 2000 and converted to the in-house CEFCO name (from Shell) for gas sales around early 2017 (or December 2016). It's likely it was Texaco prior to 2003 but the gas station's early history—it was built in 1971—is still largely unknown. Archived newspaper searches indicate that it was ALWAYS a Texaco.
Jeff Hunter Toyota / 1440 W. Loop 340
Jeff Hunter Toyota relocated here in 2001 from 4501 West Waco Drive. An expansion was done in 2009.
Bird Kultgen Ford / 1701 W. Loop 340
County records indicate Bird Kultgen Ford has been here since 1986, with an expansion done in 1999.
CEFCO / 5601 Bagby Avenue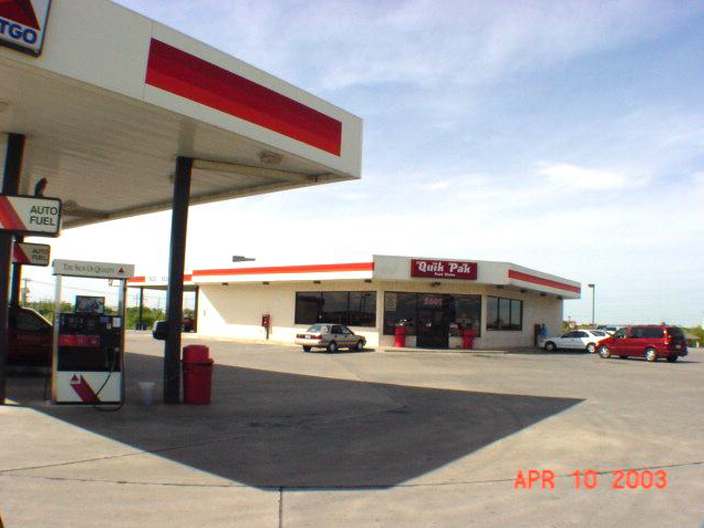 This is currently a CEFCO and opened sometime in 1997-1998.

To me, it does have a bit of a special history. As I mentioned in my original blog post regarding Church of the Open Door, my grandfather (who lived in Waco at the time) was looking for a new place to live, and eventually settled in Hewitt rather than the more central Waco area. As a result, starting in 2002, the route to Waco was significantly different—instead of taking the LaSalle exit off of the highway and working through Baylor University, we exited much earlier at Loop 340 south of town, and exited Bagby Avenue, but it felt very different from the Bagby I grew up with off of Valley Mills Drive, and was very empty. It was before the major developments Central Texas Marketplace or Legends Crossing, so there was just an isolated Citgo station with Quik Pak as the convenience store, as illustrated above by the picture provided by McLennan County Appraisal District. By 2007 it was a Chevron/CEFCO (CEFCO replaced Quik Pak in 2007, though the Chevron change might've come earlier). Sometime between October 2017 and June 2018 it dropped the Chevron name and became a full CEFCO.
Central Texas Marketplace / 2400 W. Loop 340
This power center began construction in 2003 (the lone Citgo didn't last long), opened its first phase by 2005, and still hasn't still built out everything yet. This PDF from 2016 doesn't even begin to cover half of it (literally).

I don't have a full chronology of every tenant, but I can cover a few things.
- 29 and 29a used to be Sports Authority (closed in December 2014, before the rest of the chain kicked it—turns out it was one of the worst-performing stores in the chain). Later half of it became F21 Red, which replaced the Forever 21 at Richland Mall, but this store was closed in 2019 (Richland Mall dodged a bullet!)
- Dressbarn and Pier 1 Imports died with the bankruptcy of their respective chains.
- Belk was one of the first big tenants in the center, and one of the first Texas Belk stores that was in what could be considered a major market. This Belk is still open for now, who knows what will happen with Belk's future.
- In 2020, a Wendy's (2724 West Loop 340) opened next to the Newk's.

The other component of Central Texas Marketplace (including the spot of Twin Peaks) is on the Interstate 35 page, linked a few pages down.
Chuy's / 5501 Legend Lake Pkwy.
One of the restaurants in the "Legends Crossing" development anchored by the Baylor Scott & White hospital, which opened in late 2009 to great financial success.
Los Cucos Mexican Cafe / 2805 W. Loop 340
Similar to what I've done to other pages, I'm going to borrow what I previously wrote for Wikimapia regarding this place: this restaurant opened in May 2018. From May 2015 to December 2017 this was Heitmiller Steakhouse, and from 2012 to June 2014 it was a Quaker Steak & Lube. The former closed because of the owner's decision that a second location in Waco proper wasn't working out, and the latter had sparse lunchtime crowds and a motorcyclist hangout hangout. (After Quaker State closed, the bikers migrated to a Twin Peaks up the road, would soon lead to disastrous ends).
Walk-On's / 5601 Crosslake Pkwy.
Walk-On's Bistreaux & Bar (as it was formally known back then) opened their Waco location in July 2018.
The Interstate 35/Loop 340 interchange was rebuilt in the mid to late 2000s. It's a bit hard to describe but it made the interchange more direct without the numerous yield spots and tight curves that plagued the old ramp. For whatever reason, though, you can't go from westbound 340 to northbound I-35 without being funneled through the New Road stoplight. Check out the I-35 page here.
INTERSTATE 35 to HIGHWAY 6
This section was largely four-laned starting in the mid-2000s (with frontage roads also added), the overpass over Old Robinson Road began work in 2017. One autumn day I drove through the stoplight on the last evening the road had before traffic shifted to the frontage roads.
Red Oak Apartments / 4510 S. 3rd Street
One of the outcroppings of the Baylor-area apartment boom. This was built in 2005, right before 3rd Street was cut off by the widening of 340.
M. Lipsitz & Co. / 4205 Texas 340 Loop
This local metal recycler opened this facility sometime around 2004 or 2005, and I remember when I spied it and its brand-new rail spur (though this "brand-new rail spur" didn't last long before it became more disused, and thus rustier, than the main line). This replaced their spur in east Waco, which had more crossings (including a crossing at West Waco Drive and Dallas Street that practically went right through the intersection, though this was almost never used and I'm not even sure was actually connected).
Conoco / 3601 Marlin Hwy.
A Conoco sits at the northwest corner just before where Highway 6 heads southeast towards College Station (and ultimately, Hempstead). Some records say this was "Tommy's" (Tommy's #18) as the convenience store but it doesn't seem to be on the facade.
South of here is Highway 6 again. Check out the continuation of this page under this page.
---
Return to the Main Page
|
Email
---
Copyright 2021 Carbon-izer.com, this site is not affiliated with any businesses listed here.