Riesel Exxon
402 S. Memorial Street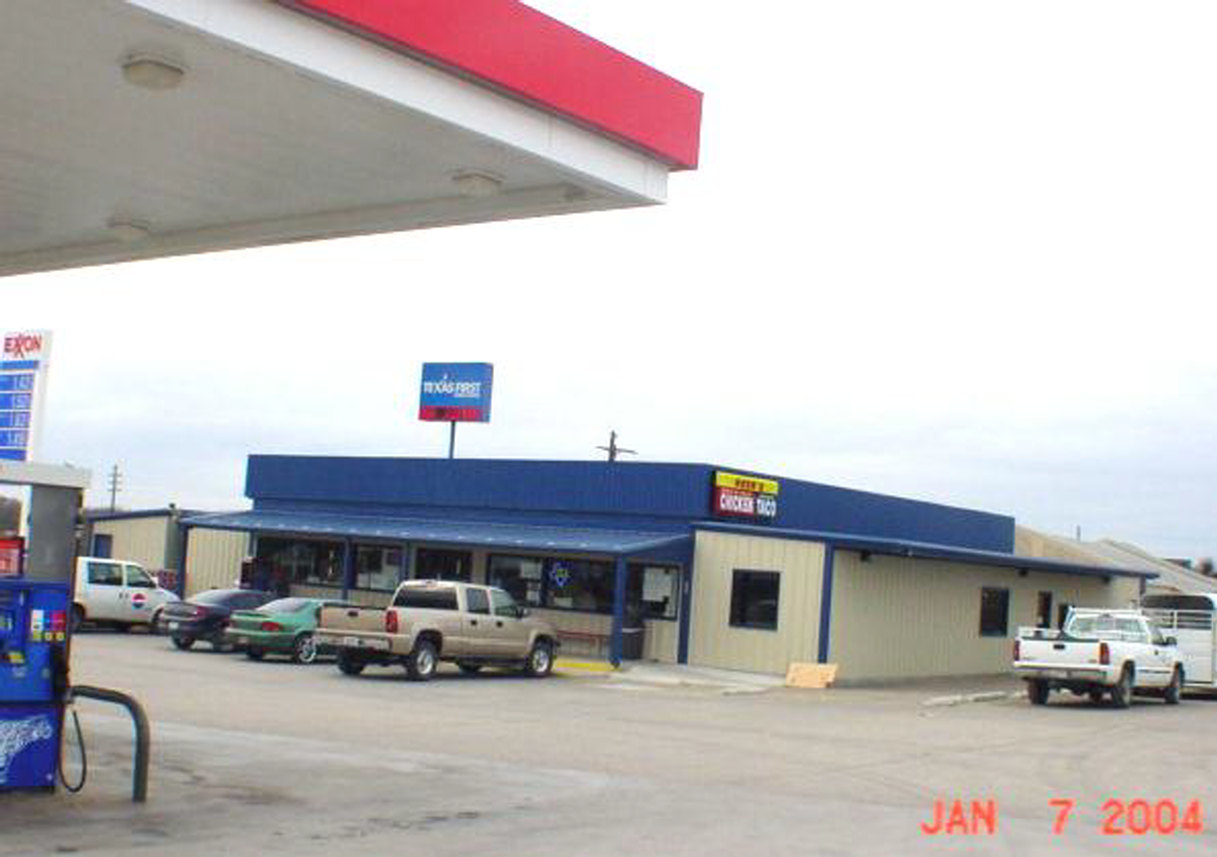 Courtesy McLennan County Appraisal District
This gas station, with its tall Exxon sign can be seen in its 2004 incarnation advertising Bush's Gold-N-Crisp Chicken and Bush's Crispy Taco, and harkening back to a more nostalgic time in my trips to Waco (which is what partially what this whole section is about). The Gold-N-Crisp Chicken gave way to the current Bush's Chicken logo in the mid-2000s, with the Bush's Crispy Taco closing not long after (though interestingly, even nearly ten years after Bush's Crispy Taco closed, this store still had a menu beyond fried chicken, such as offering hamburgers). In the late 2010s, this was a near-constant stop on my solo trips to Waco, and while this Bush's Chicken lacked the typical sauce selection of other outlets, they did have Jess Hall's Serendipity Seasoned Salt, which made the chicken go from great to magical.
The whole station isn't that old, only dating back to 1999, which is probably why it doesn't stick out in my mind when thinking about my first trips to Waco, and was built around the highway was widened in Riesel, opening a second southbound lane and converting it to northbound. Despite this, it has the Memorial Avenue address, which I assume was the old name of the normal street half a block west the southbound lane replaced (not to be confused with Memorial Drive in the more immediate Waco area).
Sadly, by late 2019 it was closed (signs removed), though the burger menu had been already removed by that time. In fact, at press time (late January 2020) Google is reporting the whole station is closed, which I haven't personally verified. For a more recent (and less blurry) picture of what the station looked like as of May 2019 (taken from nearly the same angle), though it has some color balance issues.
---
Return to the Main Page
|
Email
---
Copyright 2019 Carbon-izer.com, this site is not affiliated with any businesses listed here.