HIGHWAY 6 IN RIESEL
Picking up
from the eastern terminus of Loop 340/Highway 6
comes Highway 6, its own dedicated road that despite briefly sharing a few U.S. Highway designations works its way down to Hempstead, which we will cover in its entirety in the future.
There's not a whole lot in this section in real life. The highway parallels the I&GN railroad right of way to the north for about 3 miles before splitting a few miles after that. The main two lanes go south as Highway 6, the left lane exit continues as State Highway 164, working east toward Mart, Groesbeck, and eventually I-45, before losing the 164 name and picking up the Highway 75 name, the "old" highway that was superseded by I-45. (That part isn't covered).
After a while, Riesel is reached prior to the McLennan County line. The highway also splits through town, a result of a late-1990s widening, but still stops at West Frederick Street.
Version 1.2 of this page makes a small update to the CEFCO and does some behind-the-scenes HTML work.
CEFCO / 201 W. Frederick St.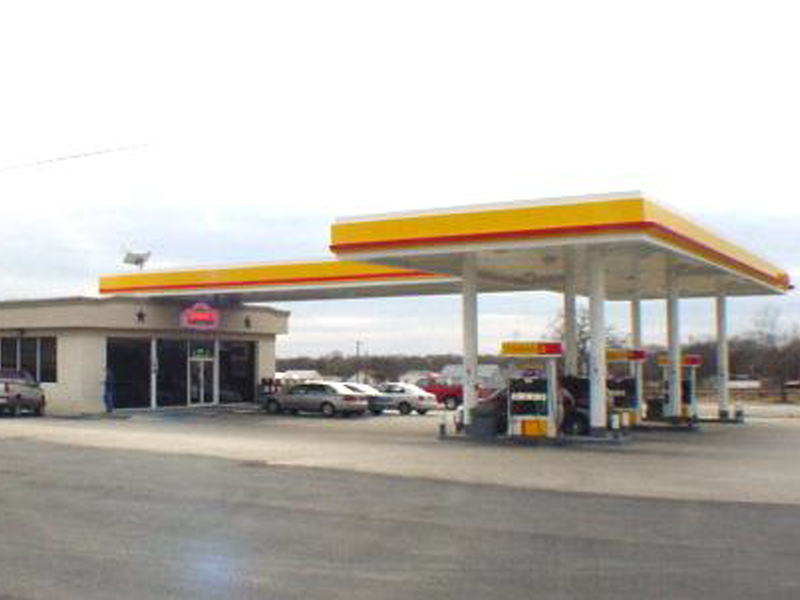 CEFCO #62 has been here since 2005 in a Shell station, and like other CEFCO stores dropped the Shell name for its own name between 2015 and 2019. Stoney's Market was the original store here from 1999 to 2005 when it sold out (along with other stores) to CEFCO. Stoney's Market (the company) later re-emerged as Stoney's Liquor (same logo) but not until several years later. We'll get to a Stoney's Liquor further down Highway 6...

The picture is from McLennan County Appraisal District, taken in 2004, click to see the full version. Another picture of the Shell, this time from 2005, can be seen here. This is just after CEFCO took it over without making any changes to the exterior. Note the StarUSA in the southbound section.
Hogg Automotive / 311 S. Memorial St.
Small, modern auto repair shop built in 2015.

Almost immediately north of Hogg's building was Hit the Spot Grill, a local establishment that briefly existed in the early 2010s (it was gone before Hogg Automotive came in). The building for HtS was very rudimentary, resembling a bunch of Home Depot sheds bolted together and painted red, but it made it to have a Yelp review, albeit a very unflattering one.
Exxon / 601 W. State Highway 6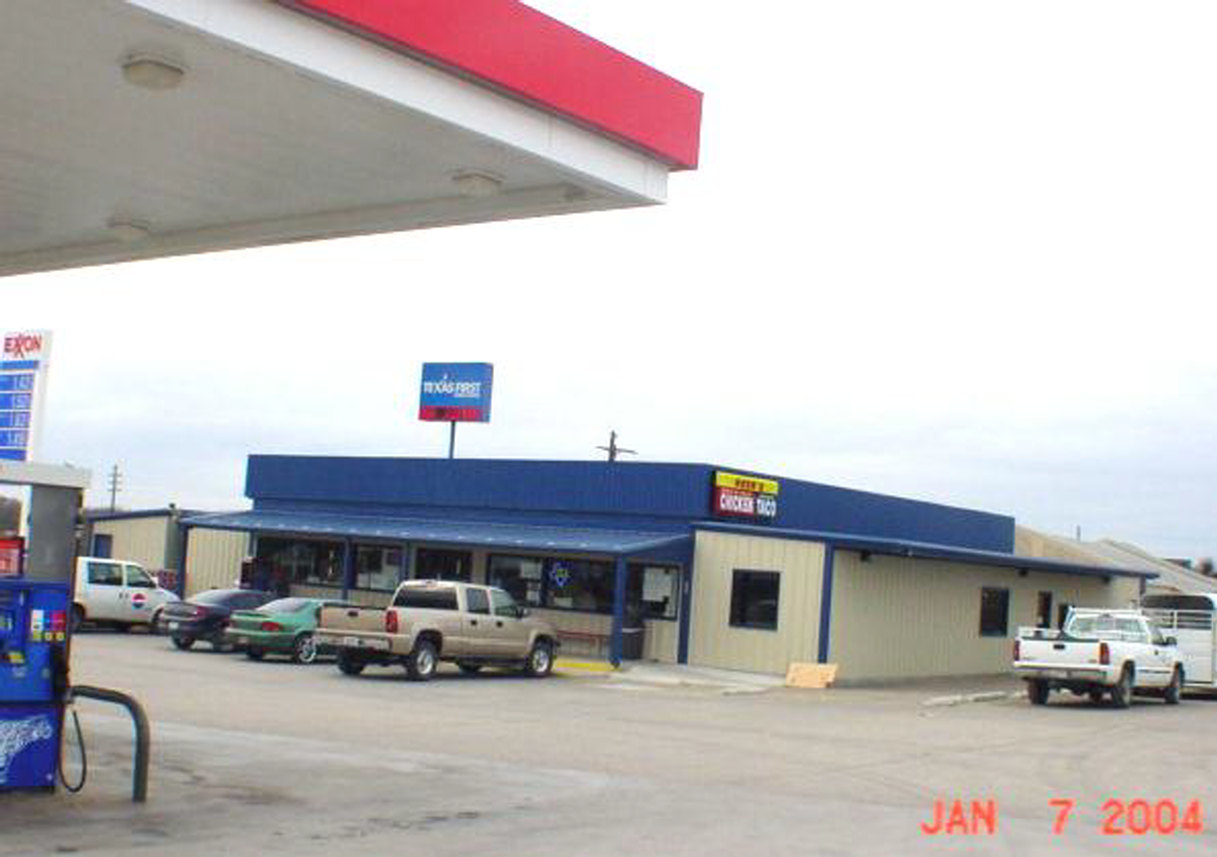 This gas station, with its tall Exxon sign can be seen in its 2004 incarnation (courtesy McLennan County Appraisal District) advertising Bush's Gold-N-Crisp Chicken and Bush's Crispy Taco, and harkening back to a more nostalgic time in my trips to Waco (which, of course, is what partially what this whole section is about). The Gold-N-Crisp Chicken logo gave way to the current Bush's Chicken logo in the mid-2000s, with the Bush's Crispy Taco closing not long after (though interestingly, even nearly ten years after Bush's Crispy Taco closed, this store still had a menu beyond fried chicken, such as offering hamburgers). In the late 2010s, this was a near-constant stop on my solo trips to Waco, and while this Bush's Chicken lacked the typical sauce selection of other outlets, they did have Jess Hall's Serendipity Seasoned Salt, which made the chicken go from great to magical.

The whole station isn't that old, only dating back to 1999, which is probably why it doesn't stick out in my mind when thinking about my first trips to Waco, and was built around the highway was widened in Riesel, opening a second southbound lane and converting it to northbound. Despite this, it has the Memorial Avenue address, which I assume was the old name of the normal street half a block west the southbound lane replaced (not to be confused with Memorial Drive in the more immediate Waco area).

Sadly, by late 2019 the Bush's Chicken inside was closed (signs removed), though the burger menu had been already removed by that time. I never got a chance to see it again until a year later, at which time the Bush's Chicken had been replaced by a generic fried chicken concept. For a more recent (and less blurry) picture of what the station looked like as of May 2019 (taken from nearly the same angle), though it has some color balance issues.
Dollar General / 501 South Memorial Street
Our last entry in this section is on a Dollar General store, built in 2016 as part of the company's massive expansion in more rural areas. It is no Walmart, only about 8,000 square feet, but it is something.
Just south of here is the McLennan County line, going into Falls County. The next page can be seen here as Highway 6 continues to go south into Marlin, and ultimately toward Bryan-College Station and Houston.
---
Return to the Main Page | Email
---
Copyright 2021 Carbon-izer.com, this site is not affiliated with any businesses listed here.