CARBON-IZER VISITS THE CORSICANA OUTLET MALL, 2014
In 2014, I had the opportunity to visit the Corsicana Outlet Mall on a college trip to Dallas. It was not sanctioned by the group (nearby was a cluster of fast food restaurants where we stopped for lunch) but after eating (at the nearby Schlotzsky's) I had some time to kill and ventured into the nearby mall.
There was Bon Worth, which I learned from Labelscar is basically clothing for the 65+ woman set, a large VF Outlet, and a small specialty store of some sort, which I unfortunately forgot the name of. I don't remember any other stores there.
The other thing I noted was some baby changing tables just out in the open (in the restroom corridor), instead of being in the restrooms as is common (and usually in a wall-mounted "Koala Kare" fold-away).
Note the incredible contrast between the crisp exterior shots and the beautiful day in Corsicana compared to the less-than-stellar interior shots. Also note the tables in the main "mall", I don't remember even seeing a space where a food court or snack bar could be.
It's a real shame that I can't cover the Dallas-Fort Worth area and the way to it as much as I'd like. Of note is Italy, Texas, which once had a truck stop with not only a McDonald's and Grandy's inside, but also a motel suspended above the main store. Sadly, a return trip in 2019 revealed that the McDonald's relocated to the other side of the freeway, displacing the former Starship Pegasus, and the Grandy's closed.
In any case, enjoy the photos! I hope you find it as interesting as I did in 2014!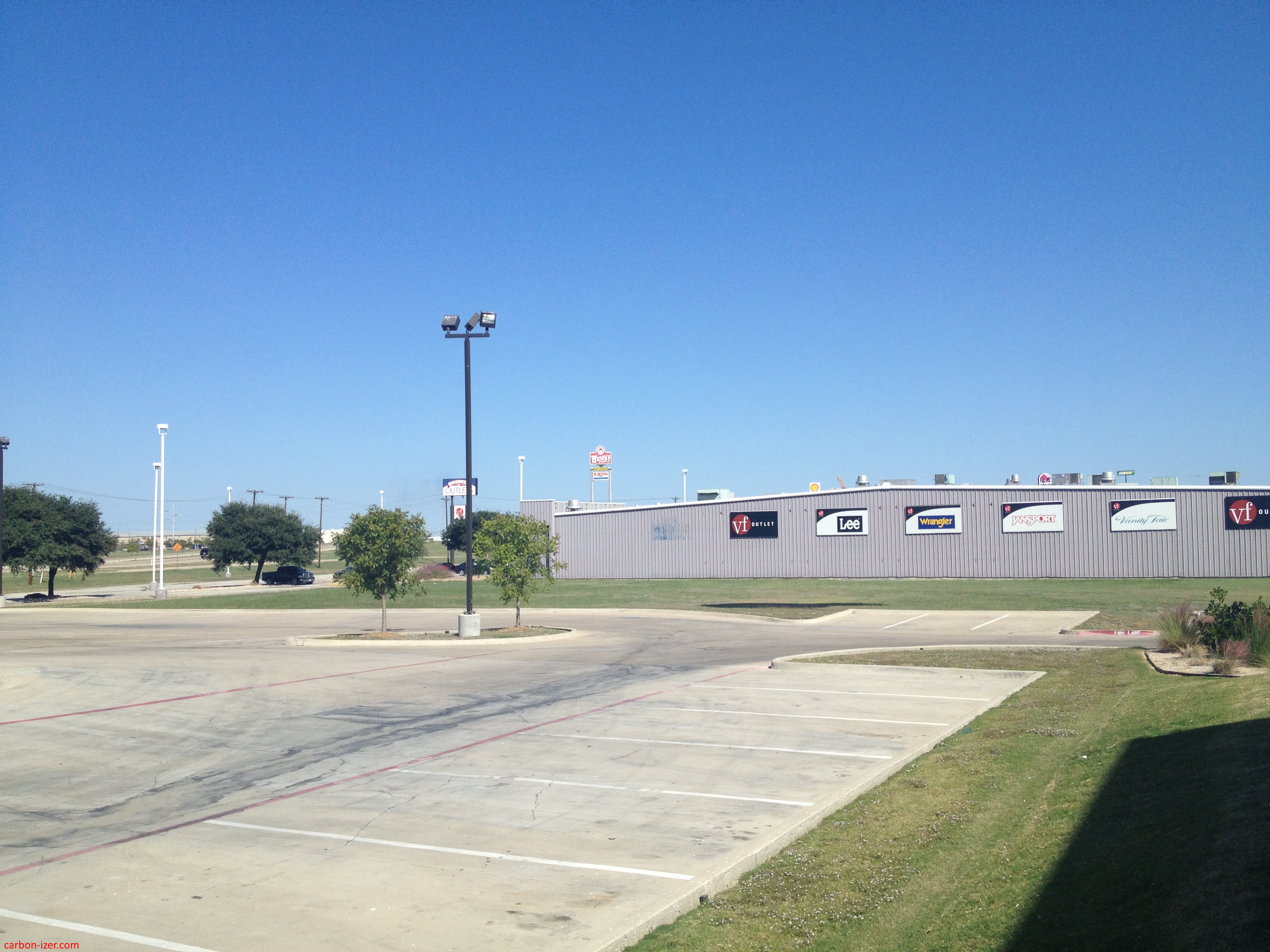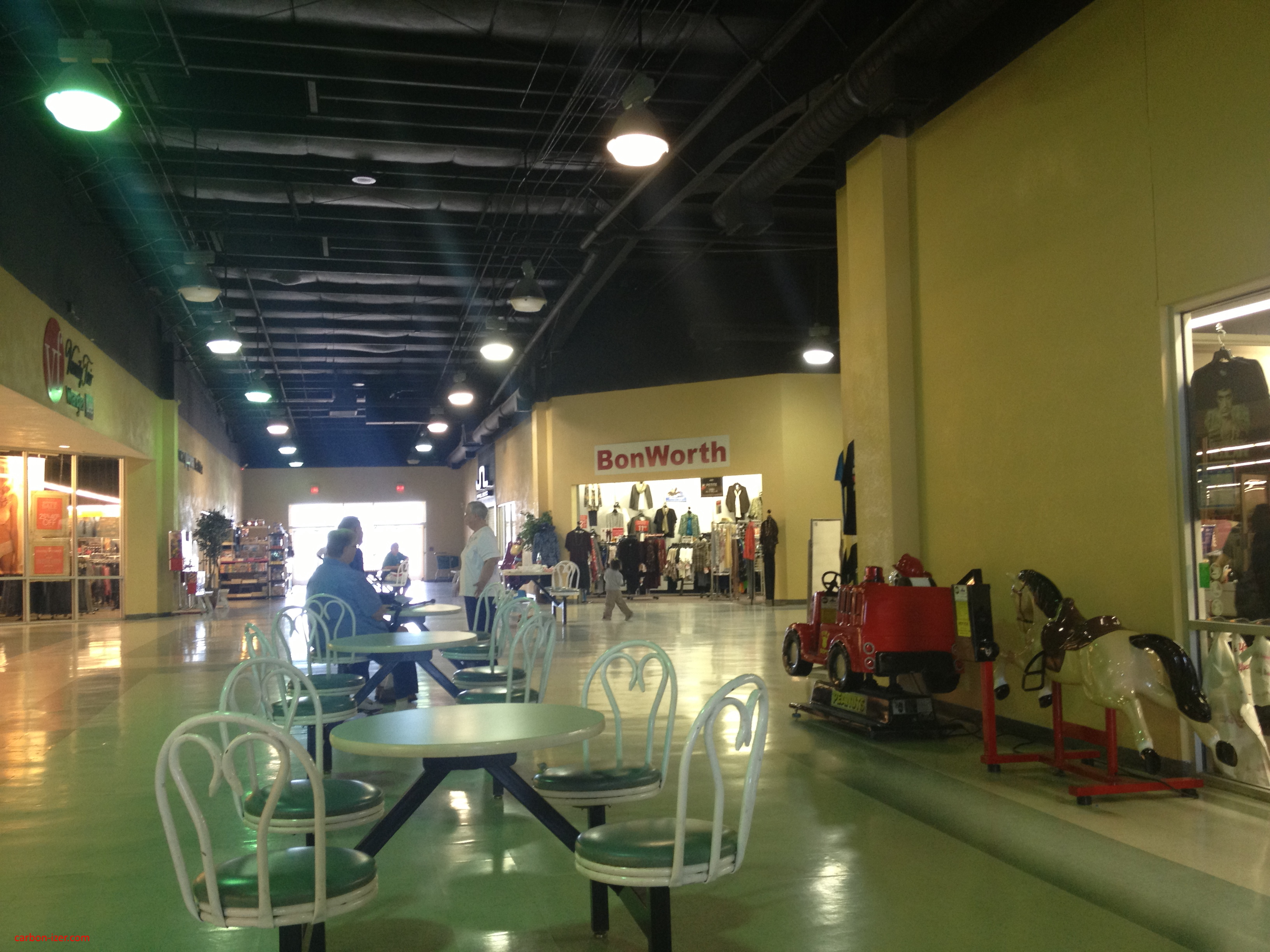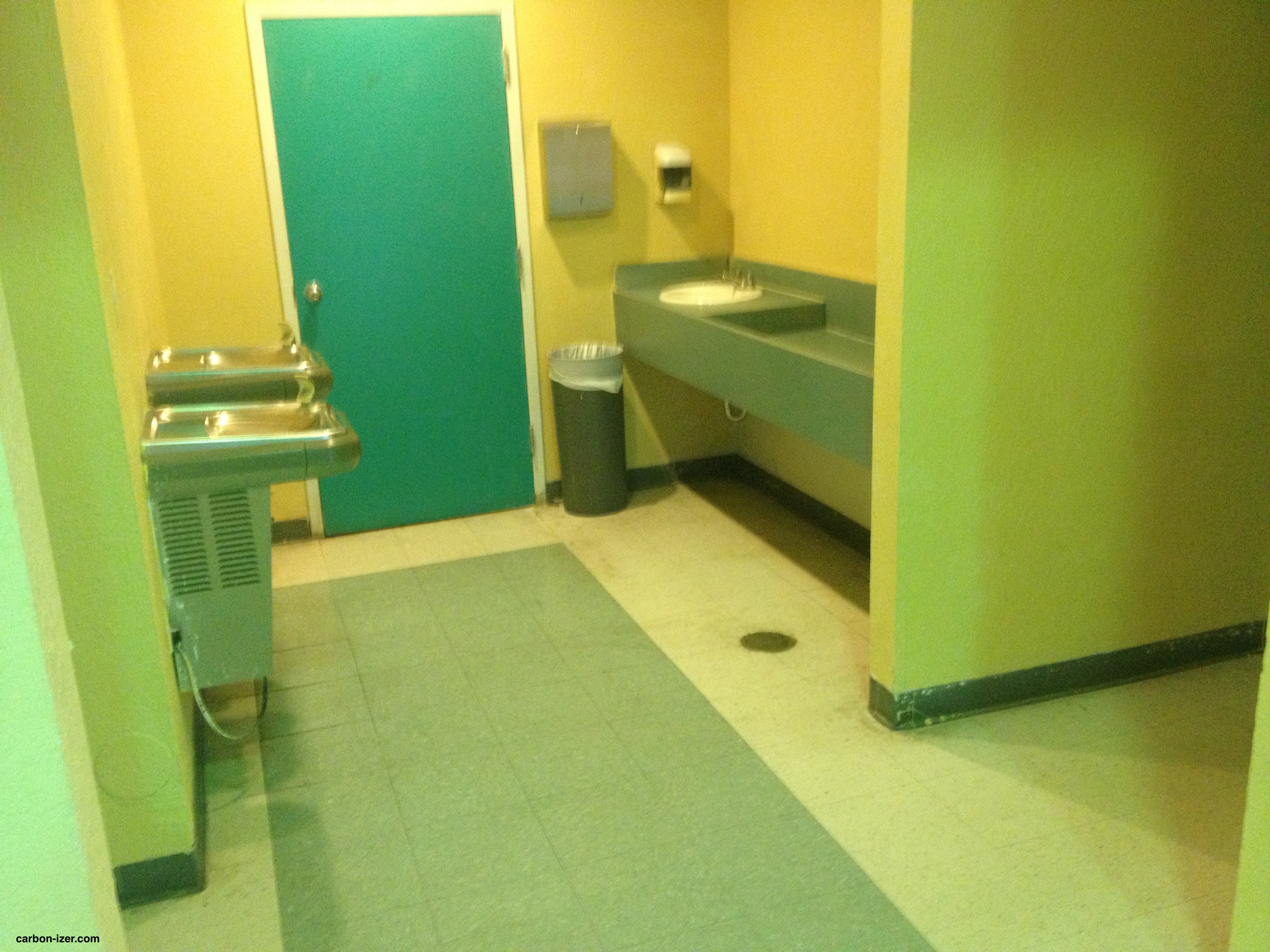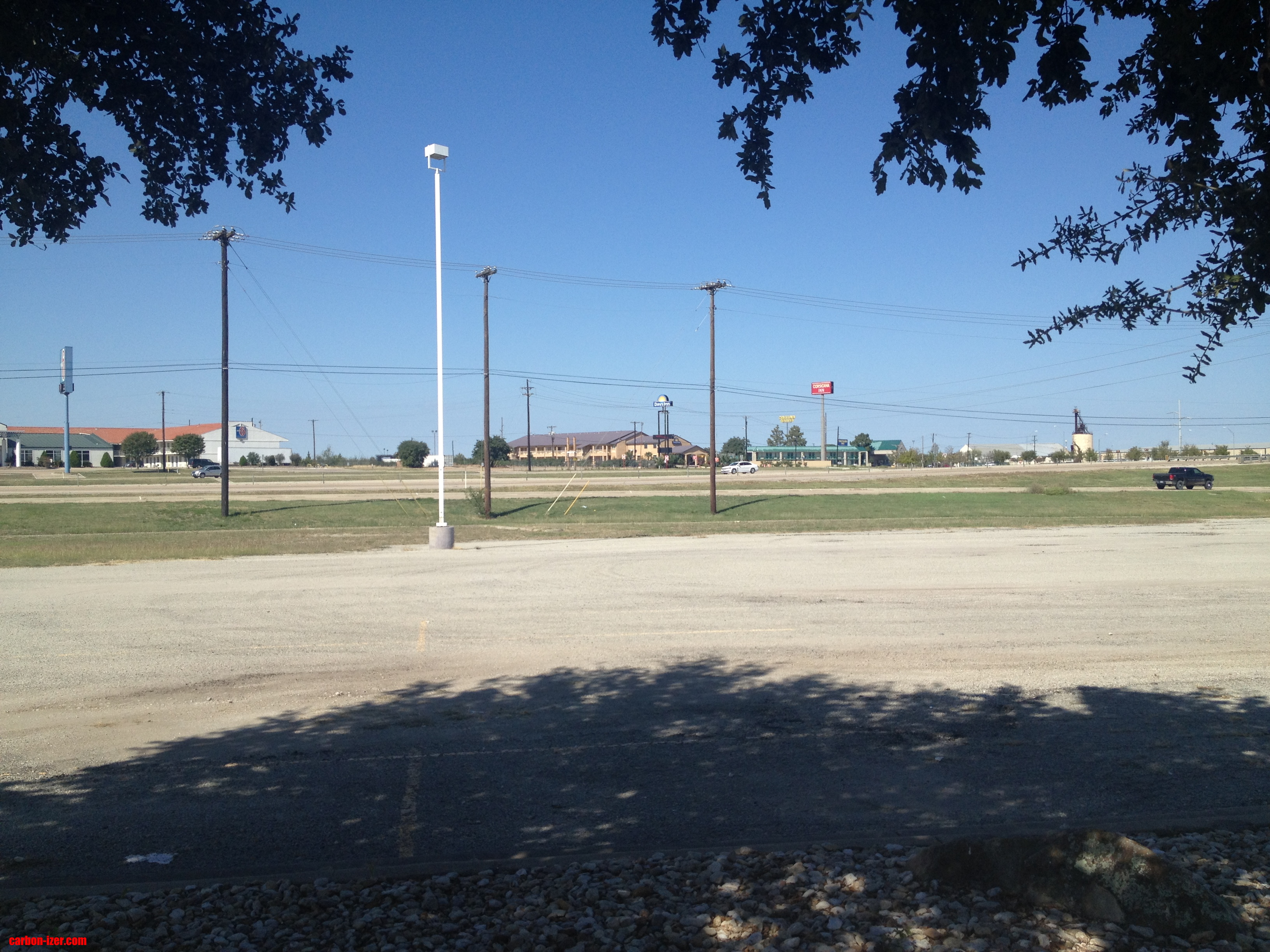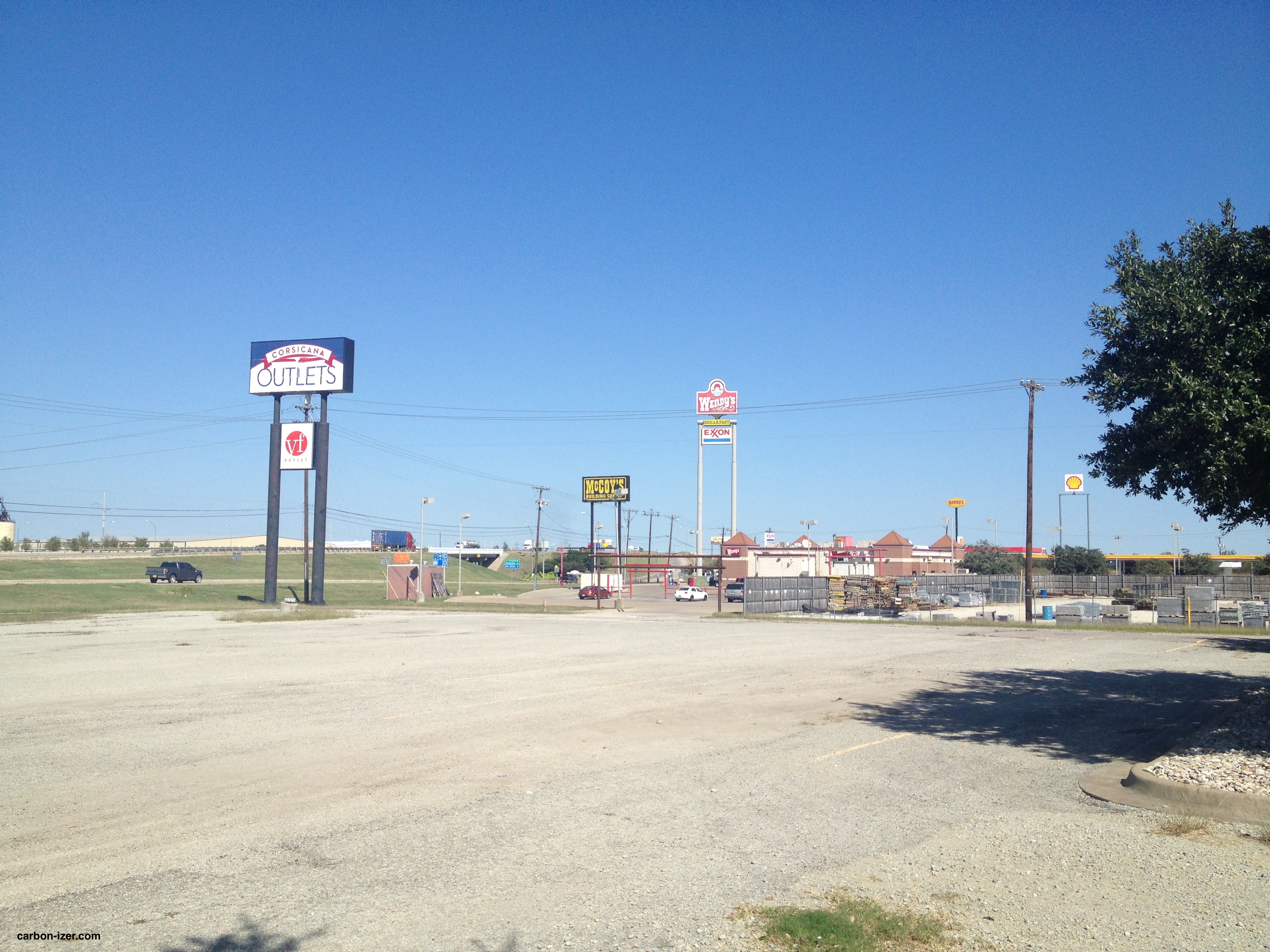 ---
(C) 2022 Carbon-izer.com
Return to Main Page
|
Contact Me