Tony Roma's
4225 Franklin Avenue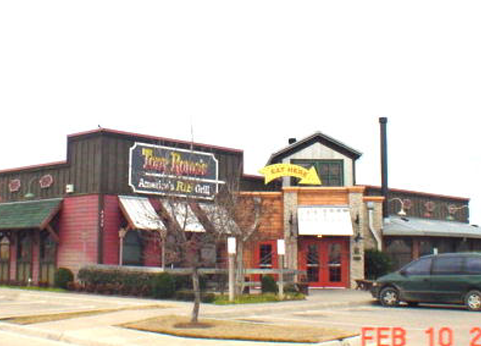 Courtesy McLennan County Appraisal District, see full picture here
The rib restaurant Tony Roma's has certainly struggled over the years with less than two dozen locations left in the United States. Back when the chain was still doing relatively well (with at least a dozen locations in Texas alone), a Tony Roma's opened off of Franklin Avenue in spring 2000 as the area continued to gain chain restaurants. Tony Roma's closed around either late 2004 or very early 2005 as the chain crumbled (the Dallas stores were closed around this time) but in early 2006 got a replacement tenant in the form of the expanding Buffalo Wild Wings, and for over a decade, the restaurant stuck around on the Franklin Avenue corridor. The lease for Buffalo Wild Wings expired at the end of 2016 but they anticipated it and closed a few months early to make sure that the new 2312 West Loop 340 location opened without a hitch. August 2018 brought El Paso Mexican Grill, a locally owned restaurant that has been here since.
---
Return to the Main Page
|
Email
---
Copyright 2022 Carbon-izer.com, this site is not affiliated with any businesses listed here.